Michael Kidd-Gilchrist sustained another shoulder injury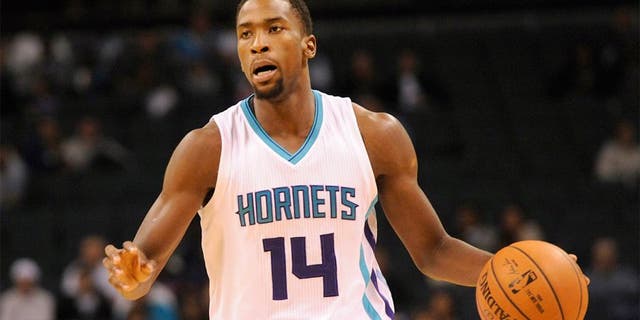 NEWYou can now listen to Fox News articles!
Michael Kidd-Gilchrist's nightmarish season continues.
Kidd-Gilchrist missed the Hornets' first 46 games of the season after tearing his labrum and dislocating his shoulder in October. He underwent surgery shortly after.
Upon his recent return, he was tremendous. He defended on the perimeter as well as he always does. He was getting to the hole and finishing around the rim more. The fourth-year talent, who's still just 22 years old, was back to help the Hornets in their playoff chase.
Then, Wednesday night, he dove for a loose ball. Pacers center Ian Mahinmi dove on him in the process. A depressing outcome arose:
That's the same shoulder as the one he had surgery on just five months ago.
Another shoulder injury. Another play which didn't need to happen. There is no official timetable from the Hornets on MKG's injury yet, but this is severely unfortunate for a young player who's never truly been given a chance to shine.