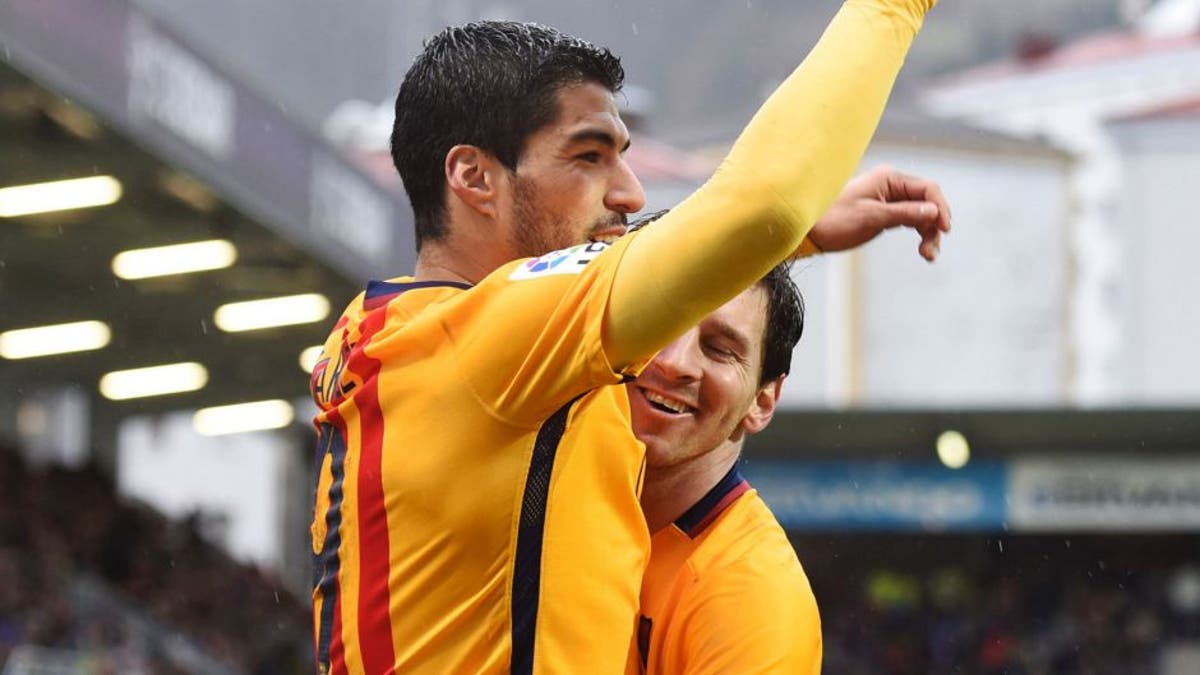 Another day, another milestone for Lionel Messi, Luis Suarez and Neymar.
Barcelona were up to their usual selves on Sunday, trouncing lowly Eibar 4-0 to extend their record-breaking unbeaten run to 36 games, and the Blaugrana's torrid trio put their stamp on proceedings yet again.
Behind a brace from Messi and Luis Suarez's finish six minutes from time, the tallies effectively took the "MSN" goal total to 100 in all competitions this season. Have a gander:
The full breakdown: Suarez 42, Messi 35, Neymar 23.
Unstoppable.
H/t beIN