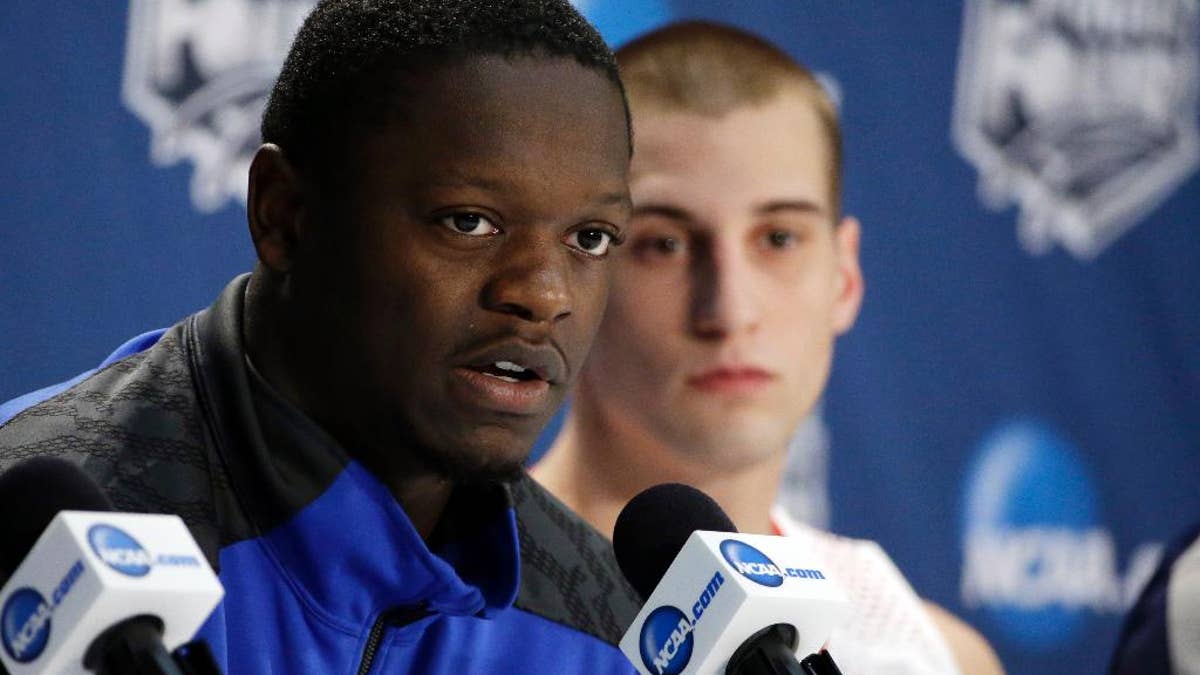 ARLINGTON, Texas – Frank Kaminsky likes to have fun, but the Wisconsin big man has been all business on the floor in the NCAA tournament.
He's averaging about 18 points during the Badgers' run to the Final Four. Kaminsky's overall season average of more than 14 points a game is 10 more than what he scored last season as a reserve.
The 7-footer has seized opportunity after joining the starting lineup. While he doesn't look particularly physically imposing, the jump-shooting Kaminsky can beat defenders off the dribble and corral rebounds.
Kaminsky doesn't quite seem taken with the media spotlight that comes with success. He's in his element goofing around with fellow Badgers.
But for every light moment, teammates also have a story about Kaminsky's preparation and intensity on the floor.