Mattingly on splitting with Dodgers: 'This is just the best for both parties'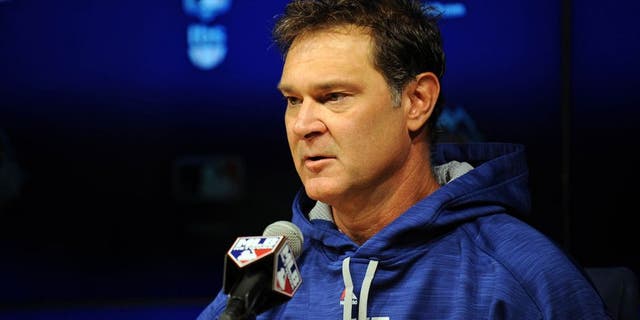 Don Mattingly managed the Dodgers to three consecutive NL West division titles. Gary A. Vasquez USA TODAY Sports
As Don Mattingly and the Los Angeles Dodgers front office discussed their decision to part ways on Thursday, both parties insisted that the move is a mutually beneficial decision.
"There's a lot of emotions that go into this," Mattingly said Thursday on a teleconference. "There was a lot of discussions and a lot of talks, and then it gets backs around to the same thing. As we kept talking, and we kept going over it, we all came to the same conclusion that this is just the best for both parties."
Your browser does not support iframes.
The decision comes on the heels of another disappointing finish to the postseason for the Dodgers, despite the team achieving its first streak of three consecutive division titles in franchise history.
"On Friday after our season ended, we started discussions about the offseason and the 2016 season, and as those conversations continued to progress over the weekend and into Monday, we kind of got to a point where we felt like mutually that it might be better to part ways at that point," president of baseball operations Andrew Friedman said.
Your browser does not support iframes.
Mattingly was the Dodgers' manager for five seasons and was inherited by Friedman and the team's new management staff upon its arrival last season.
"It was amicable. It was mutual," Friedman added of the split. "We have a tremendous amount of respect for Donnie: What he's accomplished here, who he is."