Matt Tifft makes impressive return to racing following brain surgery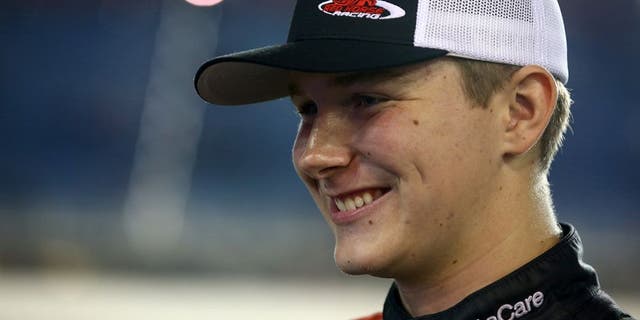 The feel-good story of Friday night's NASCAR Camping World Truck Series race at Chicagoland Speedway wasn't winner Kyle Busch, it was the impressive return of 20-year-old Matt Tifft, who finished a solid 12th.
A 12th-place run might not seem like a huge deal, but in Tifft's case it was. That's because it was Tifft's first race back since undergoing brain surgery on July 1 to remove a grade two Diffuse Astrocytoma or Glioma in his brain.
Prior to the race, Tifft showed an impressive amount of composure talking bout the ordeal.
"Going through that process I was like, 'Okay, well I know I have something going on,' but at the same time it was strange because I had a tumor in my brain, but at the same time I felt normal," he said.
"So, it wasn't like it was a panic alarm going off in my head, it was felt like any other day," Tifft said. "It was more of a different situation that I didn't understand what was going on in there. That was definitely a weird part for a while because it was like, 'Well, yeah, I've got this going on but I want to get back in the race car. I want to go. There's nothing wrong with me.' But, obviously there was something in there."
To be able to race competitively after such major surgery said a lot about Tifft's determination.
"I think the reason I was able to make such a quick return was just the support I had from family and friends and just the motivation to get back to racing," Tiff said. "It's one of my favorite things to do and I love racing. My passion is racing."
And hopefully, from here on it, he'll be able to do it at a high level for a very long time.