Mathieu on Cardinals' success: 'I still feel like I'm a part of it'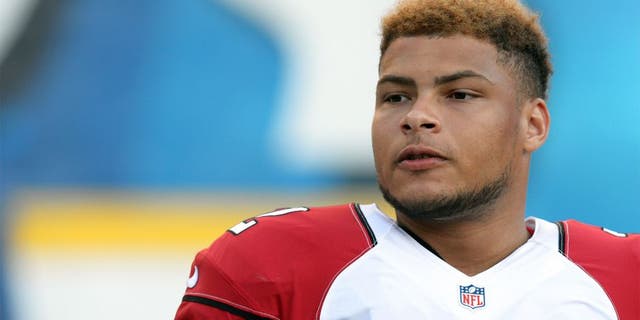 NEWYou can now listen to Fox News articles!
Arizona Cardinals defensive back Tyrann Mathieu's season is over, but he plans to continue having a role in the team's success.
"I'm going to definitely enjoy it because of all the work we have been putting in for the last eight months," Mathieu told the Cardinals official team website on Monday. "I still feel like I'm a part of it. It's only right to enjoy it. I can't be one of those guys who is mad because he can't play anymore."
Mathieu suffered a torn ACL in the waning minutes of a 40-17 rout at Philadelphia on Dec. 20 while making his fifth interception. The safety/cornerback was having his finest season and was being touted as a candidate for Defensive Player of the Year honors.
A torn ligament also ended Mathieu's rookie season in 2013, so he understands the rehabiliation process awaiting him following next week's scheduled surgery. It's also why he's embracing the present with Arizona in the midst of a nine-game winning streak.
"I've got to keep my team motivated, my teammates motivated, and whatever knowledge I have of the opponents, I have to give it to them," said Mathieu, who admits that he is getting back plenty in return from Arizona's secondary.
"These guys help me," Mathieu said. "Just being a part of something, for me, that's most important. I've always been that way. I've always wanted to be a part of something bigger than me. I never wanted it to be about Tyrann."