Marshawn Lynch sits for US anthem, stands for Mexican anthem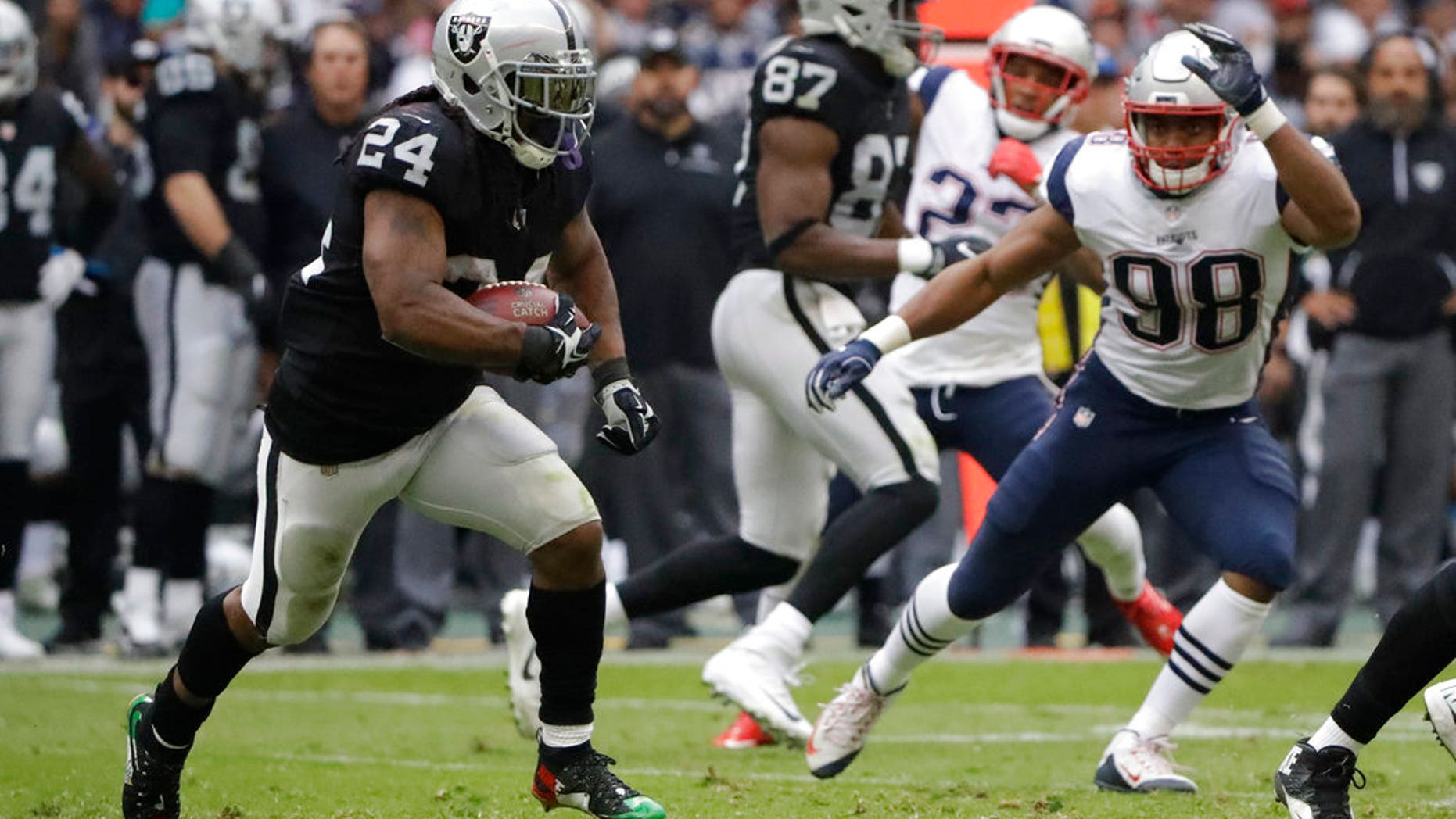 Oakland Raider Marshawn Lynch again protested during the U.S. national anthem Sunday at a game against the New England Patriots in Mexico by sitting during The Star-Spangled Banner, but standing during the Mexican national anthem.
While there did not appear to be any other anthem protests ahead of the game in Mexico City, the Raiders running back sat down for a majority of the U.S. anthem.
Lynch has not stood for The Star-Spangled banner since he came out of retirement this season to join the Raiders.
Other NFL members playing in America, however, protested ahead of their games.
Most players, who protest during the anthem to address social justice issues, put a pause on kneeling during the anthem last weekend in honor of Veterans Day.
The Associated Press contributed to this report.