Maple Leafs even series with Capitals in double-overtime thriller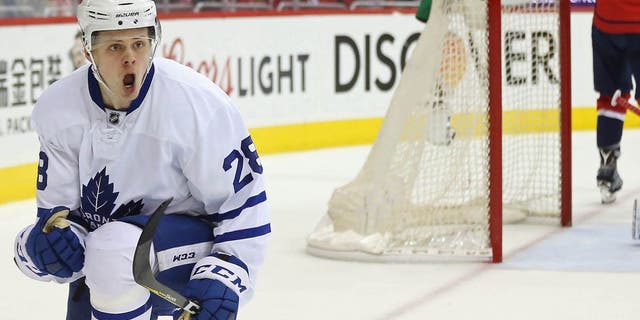 NEWYou can now listen to Fox News articles!
The Maple Leafs and Capitals are heading to Toronto with their NHL opening-round playoff series tied at one game apiece.
After Game 1 needed overtime to decide a winner on April 13, Saturday's Game 2 needed two overtimes. And thistime, it was the Leafs who came away with the dramatic victory.
The hero was one of Toronto's plethora of rookie forwards, Kasperi Kapanen, who scored the first two playoff goals of his career in the 4-3 Leafs win. Kapanen found the back of the net in double-OT thanks to a sick setup via a no-look pass from Brian Boyle behind the Washington net.
The Leafs have put up a tough fight againstthe Capitals the league's best team during the regular season through the first two games of this series. Stealing a game on the road and grabbing some momentum is huge for theyoung group as they head north for Game 3.
.