Malcom Floyd (torn labrum) will try to keep playing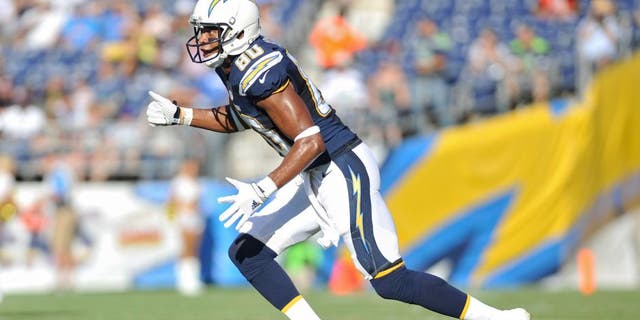 Malcom Floyd wants to end an underrated career on his terms, not on the sidelines. Orlando Ramirez USA TODAY Sports
Malcom Floyd doesn't want his season -- and career -- to end on a sour note.
That's why the 34-year-old veteran is poised to work through a labrum tear that would sideline most NFL receivers, according to NFL Media Insider Ian Rapoport.
He injured the shoulder laying out for a a first-quarter Philip Rivers pass last Monday night. He'll require surgery -- but that would certainly require a trip to the injured reserve.
Floyd called the 2015 season his swan song this summer. He clearly doesn't watch the last few games of his career from the sideline -- and who could blame him?