Mag says it's time to pay athletes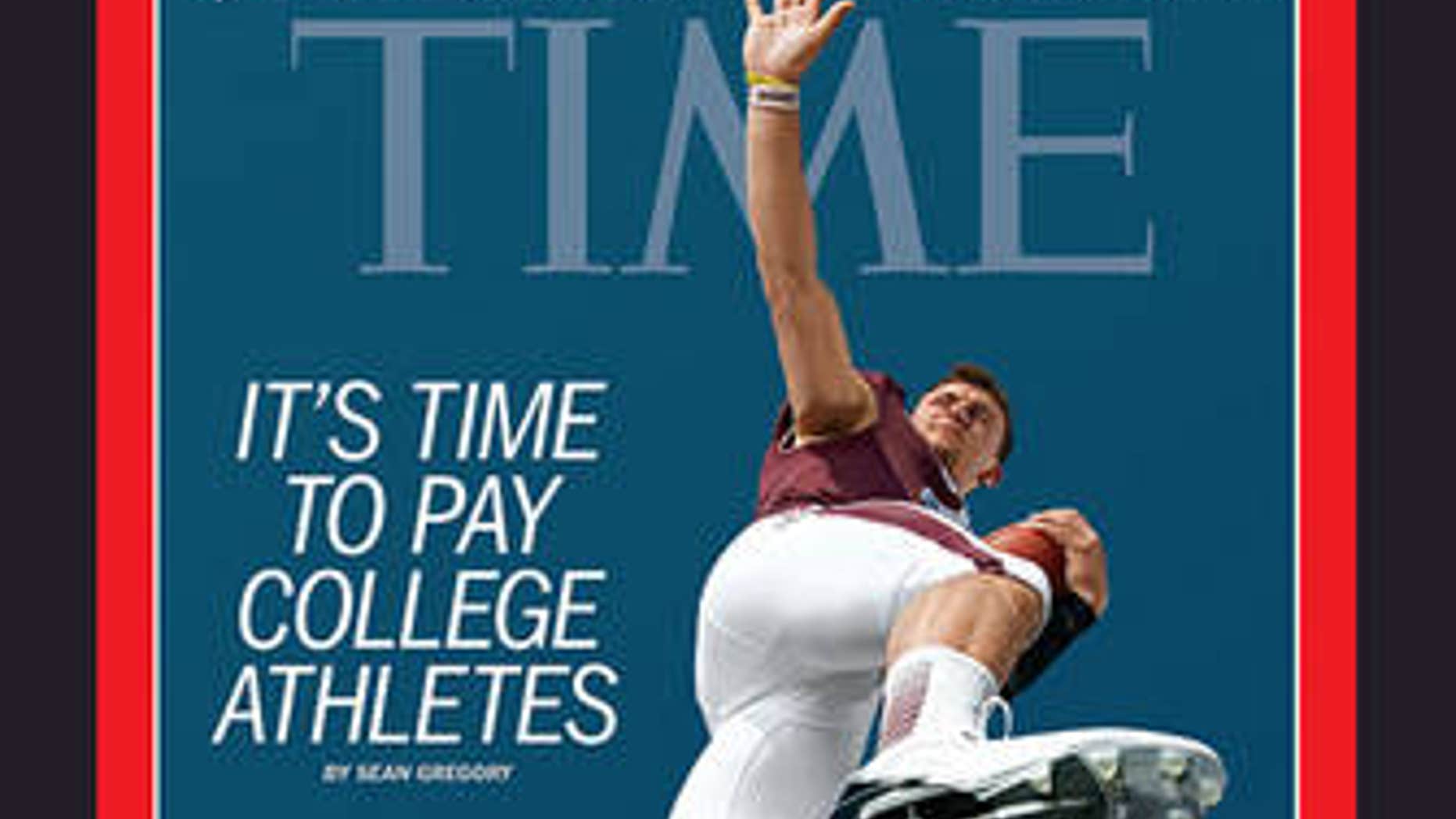 The debate over paying college athletes that was only fueled by the Johnny Manziel autograph scandal has hit a milestone, as the cover of TIME magazine's latest issue has Johnny Football on the front with the title, "It's Time to Pay College Athletes."
The topic of paying college football and men's basketball players has only gained more attention in recent years with escalating television rights for conferences and huge financial windfalls for athletic departments that don't compensate athletes with anything other than academic scholarships.
[ PHOTOS: College football's hottest cheerleaders gallery ]
The story is currently available online to Time subscribers and reads in part:
Schools and big-time conferences are signing lucrative television deals. Some are even starting their own TV networks, which could be cash cows. But as revenues have expanded over the last decade--and will continue to expand into the next one--a fair share should go to the players. "The rising dollar value of the exploitation of athletes," says noted Stanford sports economist Roger Noll, "is obscene, is out of control." In fairness, college players are compensated, with scholarships that can be worth over $100,000 over four years at some schools. That's an attractive package. But given the time demands on major college athletes--40 hours per week plus in season--that naturally conflict with education, college should have the option to offer more. Schools could also allow athletes to secure sponsorships--that's how Olympic athletes capitalize on their abilities. "Lifting the restriction on athlete commercial opportunities is a great step toward compensating them for the value they create," says Warren Zola, assistant dean of the Carroll School of Management at Boston College and an expert in college sports and business law. "And it doesn't cost the schools anything." NCAA president Mark Emmert penned an article for The Wall Street Journal last year that called paying college athletes a "terrible idea." We'll see if Emmert eventually changes his tune and caves to rising public pressure for a change in college sports.
Our new cover: It's time to pay college athletes, featuring Johnny Manziel ( @JManziel2 ) | http://t.co/m0k2pKx731 pic.twitter.com/XlRDo66wlb -- TIME.com (@TIME) September 5, 2013 Most read on LostLettermen.com :
- PHOTOS: College football's hottest WAGS of 2013
- GALLERY: Grading college football's new 2013 uniforms
- PHOTO: Ripped Georgia woman's cheerleader turning heads
- NFL draft's top 50 busts: Where are they now?
- PHOTO: Bret Bielema's wife wows in Las Vegas bikini