Mack Brown 'would coach again' for the right job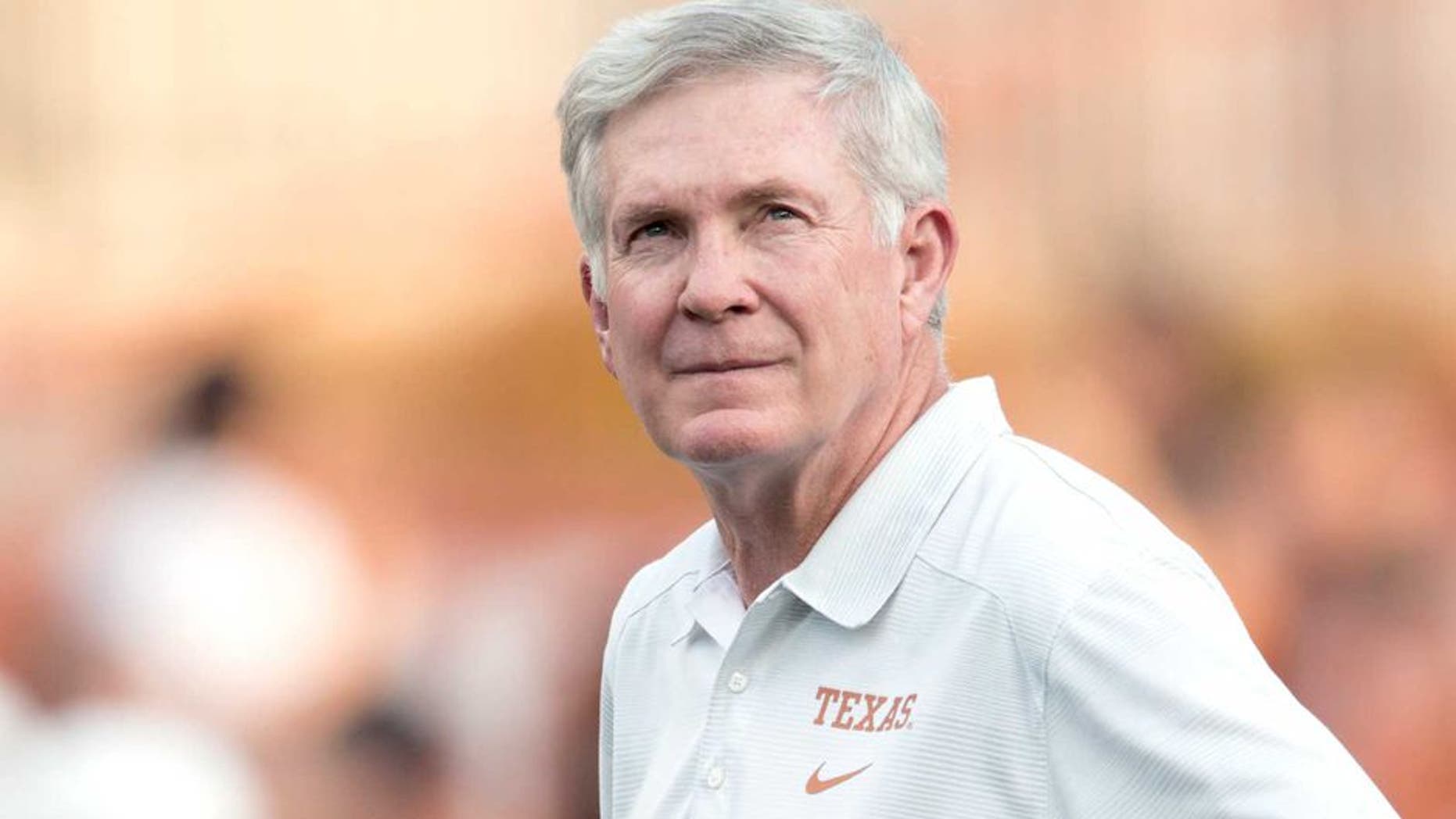 Mack Brown retired after the 2013 season, but he may not be done coaching yet.
The former Texas coach will pick up the phone and listen when someone calls.
Brown is 65 years old. Thats still 12 years younger than Kansas State coach Bill Snyder, who continues to lead a winning program.
Brown has a 244-122-1 overall record, 152-48 at Texas in 16 seasons, including the 2005 national championship.