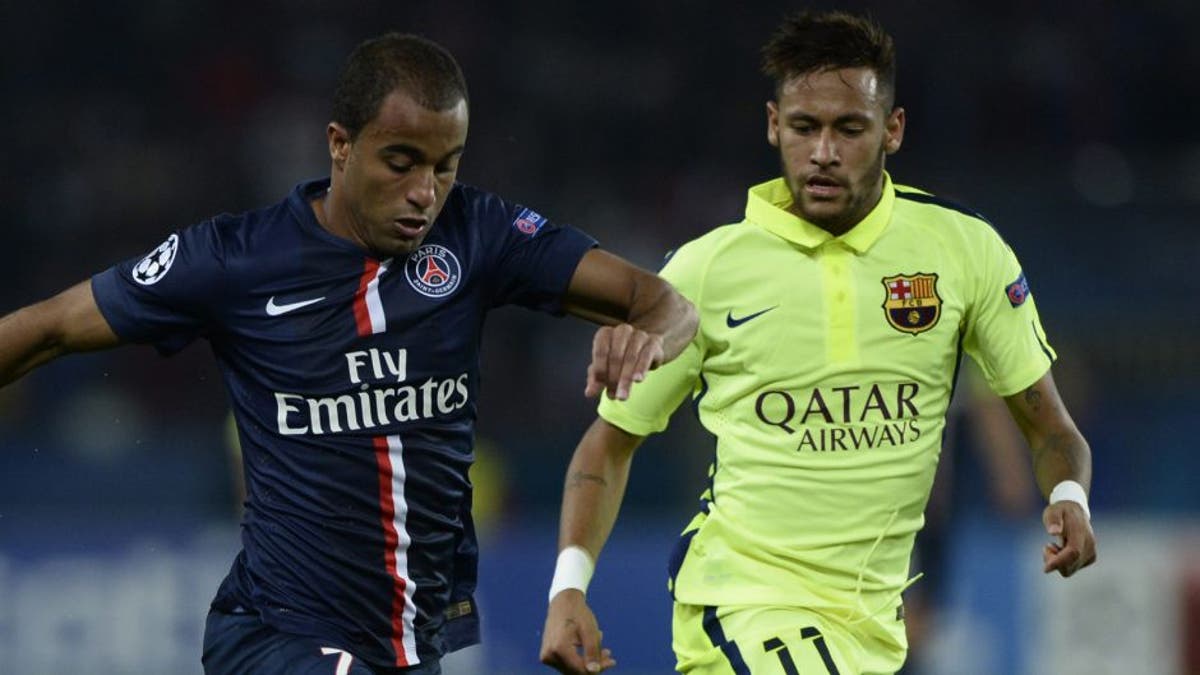 Lucas Moura feels Neymar would be a sensational signing for PSG but admits it would be "difficult" for the Brazil international to leave Barcelona.
Neymar's current deal at Camp Nou expires in summer 2018 and with the 24-year-old yet to agree a contract extension, speculation over his future has been rife.
PSG have been linked with a move for the Brazilian and Lucas says he can imagine playing with his compatriot at Parc des Princes.
"Of course, why not? To have a great player like Neymar at PSG would be a great honor," he told Goal. "He's a phenomenal player and to have great player is a great thing for the team. But it will be difficult for him to leave Barcelona.
"We speak sometimes. We're friends and he's a normal person. He's always happy, smiling and making jokes. On the field he's sensational."
Lucas also feels that Neymar, himself and Zlatan Ibrahimovic could play together and form an exciting attacking force for Laurent Blanc's side.
"I think it would be really interesting, it could be a really good combination," he explained. "PSG always wants to grow, so the future depends on many things."
Unlike Neymar, Lucas has been left out of Dunga's most recent Brazil squad but insists he will work hard to force his way back into the national coach's plans.
"I've not spoken to him much, no. But each of the last two times I've been in touch with him, it's gone very well," he said. "There's a lot of respect between us. It's difficult to be a coach.
"Dunga has a very aggressive style with a good deal of desire and ambition to win. He wants that to resonate throughout his team. That's a good thing. It's the style that he had when he played, and he's trying to pass it onto his team. Personally, I have to continue working with my club so I can be called into the national team."
Lucas is also keen to win the Copa America and the Olympics this season and is hopeful that Neymar can feature for Brazil in both tournaments.
"Why not win them both? To play in the national side is always a great honor. Playing in the Copa America would be an important thing for me, just like the Olympics, because Brazil has never won the gold medal there," he said.
"It's difficult because I'm already 23-years-old, so if I'm called, I'll be one of the players to be above the maximum age. But I'm young and I'm available. I can still run if he needs me!
"I think that in the end, only Neymar can take the decision. If a player really wants to play for his country, it's difficult for the club to stop them. The clubs typically respect that desire and to have Neymar is important for Brazil. He's the biggest idol in the country and is vital to the national team."