Liverpool FC stars try their hand at rapping and the results are as expected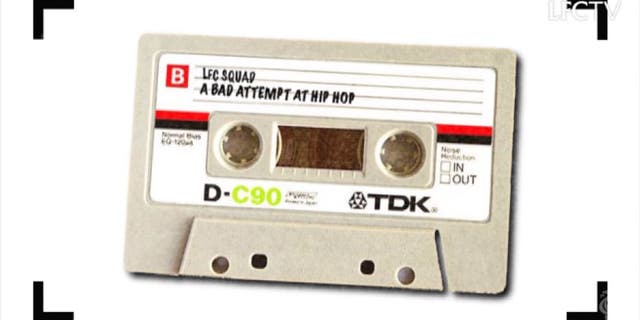 NEWYou can now listen to Fox News articles!
Liverpool are on a one-club mission to dominate the YouTube space, and they'll do it by any means necessary. After dropping their Hollywood audition reel, LFC are back to cover some of hip hop's most iconic tracks in, you guessed it, the worst way possible.
It's time to break this one down once again.
(0:06) Adam Lallana has the right idea. Try to escape. At all costs.
(0:16) Joe Allen took time off filming Game of Thrones and this is how his team repays him. Rude.
(0:28) Dejan Lovren spits Dr. Dre and Snoop Dogg's "Nuthin But A 'G' Thang" with all the conviction and emotion of a sentient robot acceding to his master's commands. BUT LOOK! HE HAS FEELINGS TOO!
(0:40) It takes exactly two seconds for "Nathe Dogg" Nathaniel Clyne to completely ruin Nelly's "Ride With Me." How am I supposed to three-wheel in the four with the gold D's now, Nate? How??
(0:52) At least Joe Allen gets the lyrics right. That's...that's a plus.
(1:06) Belgian Divock Origi is about as East Coast as it gets, he won't even touch a West Coast verse. I'm not mad at it.
(1:13) Fellow Low Countryman Simon "Notorious M.I.G." Mignolet is the surprising star of this one, spitting Coolio's "Gangsta's Paradise" like he grew up twisting his fingers and rocking Dickies paired with flannel. Never mind the accent (or the lack of rhythm), dude respects the game.
(1:36) WATCH PRIME TIME MILNER REGULATE BABY.
(2:05) Turns out Nathe Dogg just needed some Kanye to get on his game, good on you my son. We were worried about you for a while.
(2:23) Adam Lallana missed the memo that we're rapping here, not reciting lines from Macbeth. Someone get this man out of here.
(2:54) Nearly three minutes into the video and Christian "C Bizzle" Benteke is the only one who seems to be having any real fun. There's no musical future in sight for the powerful striker, but at least he knows his classics.
And with that, we've run out of material. No Klopp this time, Liverpool??
MORE FROM FOX SOCCER: