Liverpool boss Klopp admits he is no David Copperfield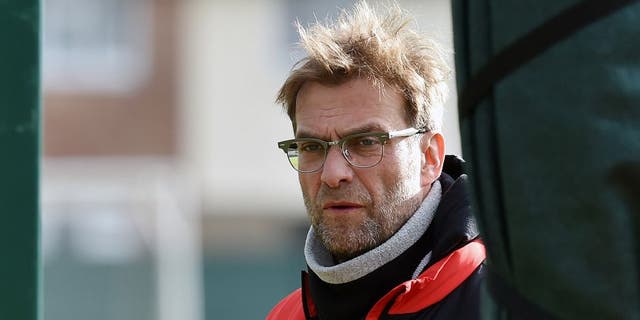 NEWYou can now listen to Fox News articles!
Jurgen Klopp is enjoying the challenge of reigniting Liverpool but admits he is no magician to provide instant results.
The Reds head to bottom-of-the-table Aston Villa in the second clash of the Sunday Sunday triple-header looking to improve on their ninth spot in the Premier League.
Having taken five points from a possible 18 in 2016 and being dumped out of the FA Cup by West Ham on Tuesday, Klopp knows his philosophy at Anfield is a work in progress having replaced Brendan Rodgers in October.
"I think everyone knows there would have been a few easier jobs but I am not this kind of guy," Klopp said.
"I am not David Copperfield. It is not about making things change and everything is OK. It is about work. I feel completely in the right place. I feel good, I like to work and I am still learning about everything.
"I was always ready for the right job in the right situation where you can make a difference. To change things you need time. Liverpool is not in the most easy moment but I am not surprised. We could have had six points more, no problem. It is not too far away. That is how football is.
"A few things hadn't worked - otherwise they would not have changed the manager - then you have an international break, injuries, re-injuries, and because of this other players are having to play.
"Of course I am disappointed with a few results and performances but I am positive and surprised by a few other performances. The players have shown me what is possible, sometimes for the team, sometimes for the individual."
It has not been all doom and gloom at Anfield, though, with the former Borussia Dortmund manager steering the team to the Capital One Cup final.
"If it was easy, everyone could do it. That is clear. I never chose my jobs," Klopp added.
"The first job they gave me at Mainz because it was better than having me as a player! I am strong enough to handle pressure for a lot of people around me.
"I am not in doubt about my qualities as a manager. I know about the game and the importance of working together. That's it. Nobody wants to hear this. Everyone just wants to have results. That is no problem.
"We are not in a perfect position but we are in a good way. I have no problem getting a few knocks and having a few beautiful moments along the way. We are preparing for the future."