Lightning G Vasilevskiy out 2-3 months following surgery to remove blod clot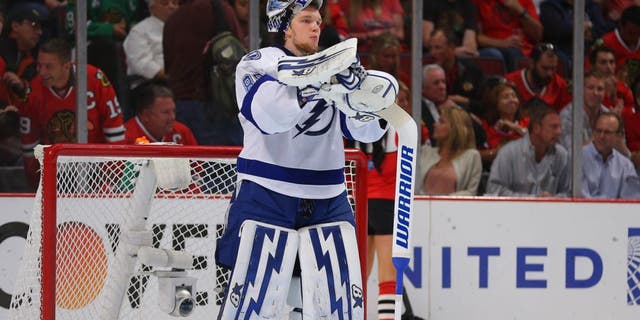 TAMPA BAY -- Tampa Bay Lightning goaltender Andrei Vasilevskiy had successful surgery on Thursday, September 3, to remove a blood clot from near his left collarbone and to treat a type of Vascular Thoracic Outlet Syndrome, Vice President and General Manager Steve Yzerman announced this morning. The procedure was performed by Dr. Karl Illig, Director of Vascular Surgery at Tampa General Hospital. Vasilevskiy is expected to fully recover and he should be able to return to the ice in 2-3 months.
The 21-year-old Vasilevskiy played 16 regular season games for the Lightning in 2014-15, compiling a record of 7-5-1 with a .918 save percentage and a 2.36 goals-against average with one shutout. Vasilevskiy also appeared in four Stanley Cup Playoff games.