Leon Powe recounts memorable high school story of Beast Mode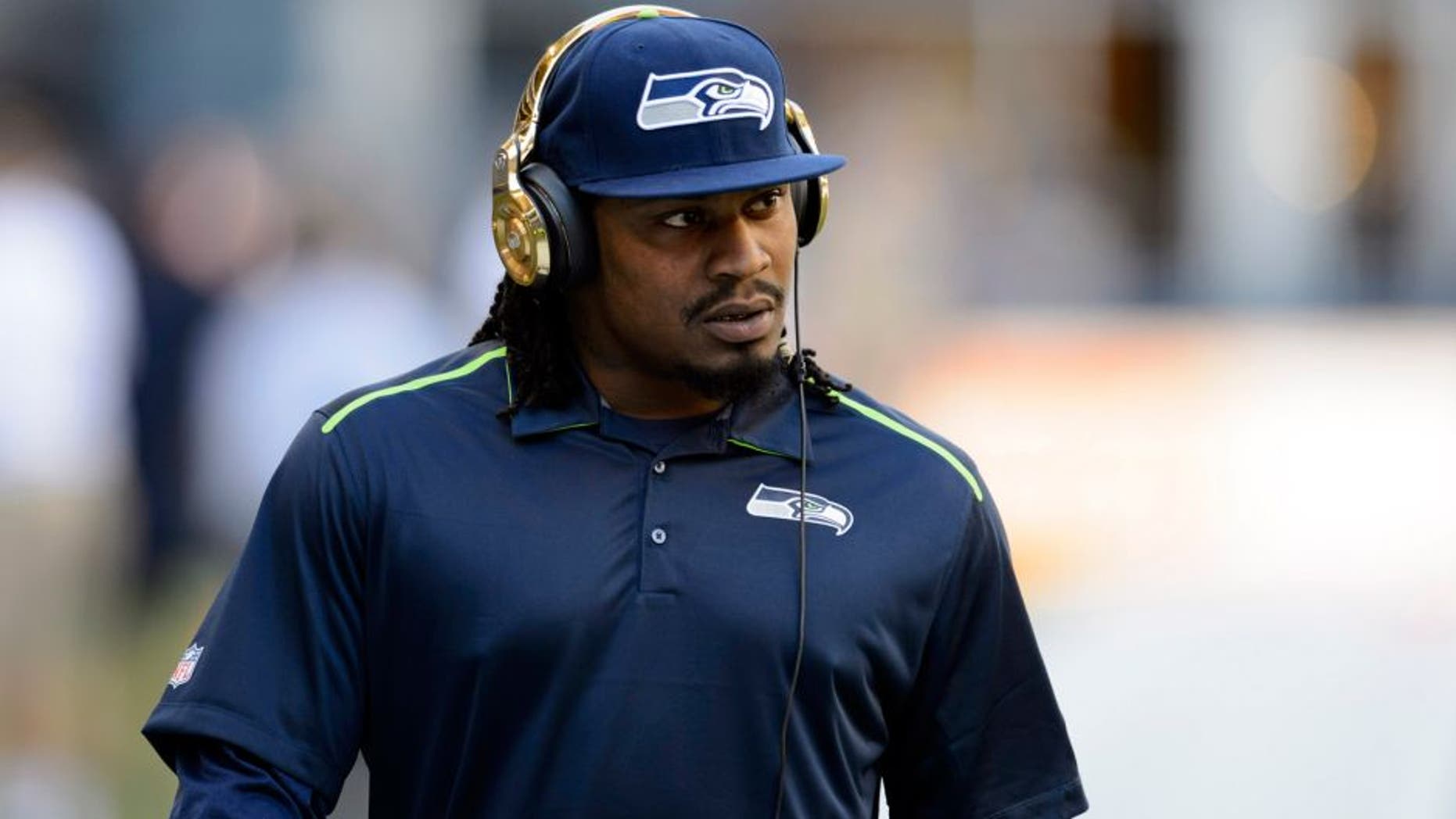 Apparently Marshawn Lynch unleashed his inner Beast Mode before he became one of the best running backs in the NFL.
Going back to his high school days at Oakland Tech where Lynch was a four-sport star, former teammate and friend Leon Powe recalls a memorable story of Lynch's athletic exploits on the hardwood.
Per Powe, an opponent took a hard foul that he walked away from. However, Lynch, who was sitting on the bench at the time, told his friend: 'I got you, big fella.'
"Coach put him in the game," Powe said, via ESPN. "The dude that hit me had a fast break, a breakaway. Marshawn was way back there, but as we know, his closing speed is out of this world. He shot like a bat out of hell, shot all the way down. The dude went up for a layup, and Marshawn just speared the guy. Took him right out. Then he walked off like he didn't do anything."
The passion and intensity that Lynch plays with between the lines on the gridiron has never been questioned.
Powe's story supports that notion, showing Lynch can channel his inner Beast Mode whenever the situation calls for it.
(h/t ESPN)