LeBron James says smoke from California wildfire affected him during game in Sacramento
Smoke generated from the deadly Camp Fire in Northern California seeped into the home of the Sacramento Kings on Saturday which ended up impacting some players on the court -- including LeBron James.
The Los Angeles Lakers were able to get to .500 for the first time this season after beating the Sacramento Kings, 101-86, but it wasn't without some difficulties.
"I had a slight headache before the game," James said. "I can't pinpoint any other reason why it was going on besides the smoke. But it went away after the game started."
James scored 25 points for the Lakers and said he was looking forward to some "good rest" after the game ended, according to Reuters.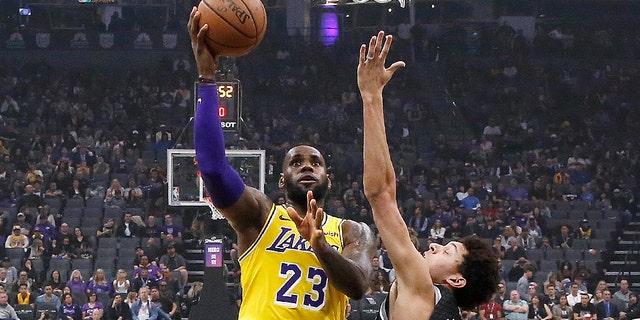 He wasn't the only person who had issues with the smoke.
CALIFORNIA CAMP FIRE JOINS LIST OF MOST DESTRUCTIVE BLAZES IN THE STATE
"My stomach was hurtin' like I was hungry or something," said teammate JaVale McGee, who suffers from asthma. "But it was from the smoke for sure, so...but we still won, though, so it's all good."
ESPN's Ohm Youngmisuk posted photos to Twitter inside the arena, noting an arena staff member said the haze was "not normal or from the arena lighting"
Lakers coach Luke Walton shortened his player's stints on the court as well due to the smoke inside the area.
But even with the haze, the Lakers were able to hold the Kings to their lowest scoring total of the season. It was only the second time Sacramento has been held below 100 points this season, and it marked the first time Los Angeles had held an opponent below 100.
CALIFORNIA POWER COMPANIES REPORTED OUTAGES MINUTES BEFORE DEADLY WILDFIRE OUTBREAK
The Camp Fire has been blamed for at least 29 deaths, and another 228 people are unaccounted for.
Ten search teams were working in the town of Paradise, which was largely incinerated last week, and in surrounding communities in the Sierra Nevada foothills. Authorities called in a DNA lab and teams of anthropologists to help identify victims.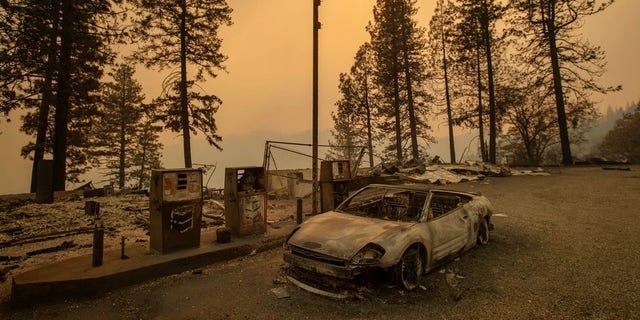 Statewide, 150,000 remained displaced as more than 8,000 fire crews battled wildfires that have scorched 400 square miles, with out-of-state crews continuing to arrive. Fire officials are warning that whipping winds and tinder-dry conditions threaten more areas through the rest of the week.
The Associated Press contributed to this report.