LeBron James grabs a beer during a break in the action in Game 1 against the Raptors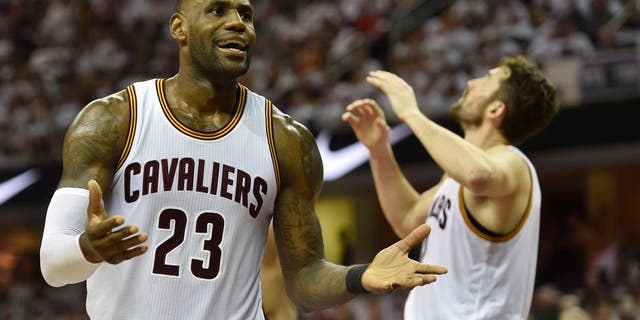 The Cavaliers had built a big third-quarter lead in Game 1 of their second-round playoff matchup with the Raptors, and LeBron James decided it was time to have a little extrafun with the home crowd.
After fighting through a strong foul from Serge Ibaka to get a shot up that didn't quite fall, LeBron jogged over to the sideline, and briefly grabbed a beer from one of the stadium workers before giving it back.
No one in the entire world enjoyed that more than J.R. Smith.