Larson pleased with start to season after another second-place finish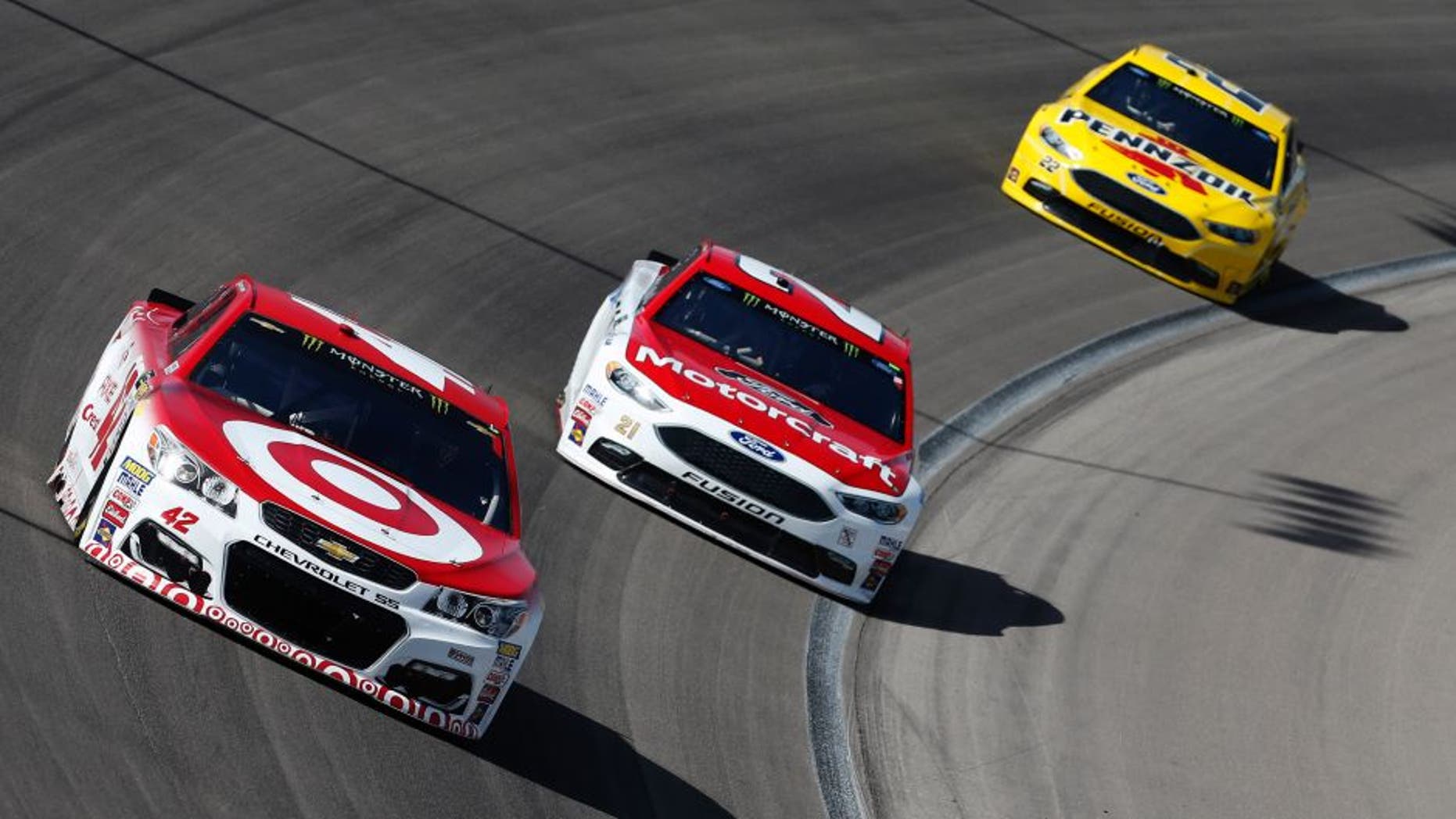 Another race, another second-place finish for Kyle Larson.
Unlike last week's race at Atlanta Motor Speedway, Larson moved up to second in the closing laps at Las Vegas instead of losing the lead late.
"Our day was really solid," Larson said post-race. "Super happy with how our season has gotten started. Way better than where I have ever started a season, so I'm really happy about that, proud of our team."
Larson has had a front-running Chip Ganassi Racing Chevrolet in each of the first three races of the season and was a little extra fuel away from contending for the win in the Daytona 500, where he finished 12th.
It wasn't only a strong finish for Larson in the Kobalt 400 at LVMS on Sunday, he ran near the front all race long, grabbing 17 stage points.
"I had fun today," Larson said after the race. "The stages were really exciting or the ends of them, because of the way the cautions fell and different pit strategies and stuff, people staying out made it exciting taking off. Really liking the format change and all that."
It can be frustrating coming up in second-place time after time (Larson has finished second eight times in 114 Cup Series race), but the strong start to the season has Larson optimistic that he'll break through for his second career Cup Series win soon.
"Hopefully we can keep these top five's rolling and maybe get a win or two here shortly," Larson said.
One place that Larson doesn't mind running second-place early in the season? The points standings.
After Las Vegas, he sits one point behind Brad Keselowski for the top spot.