Lance Armstrong bloodied and battered after fall while cycling Colorado trail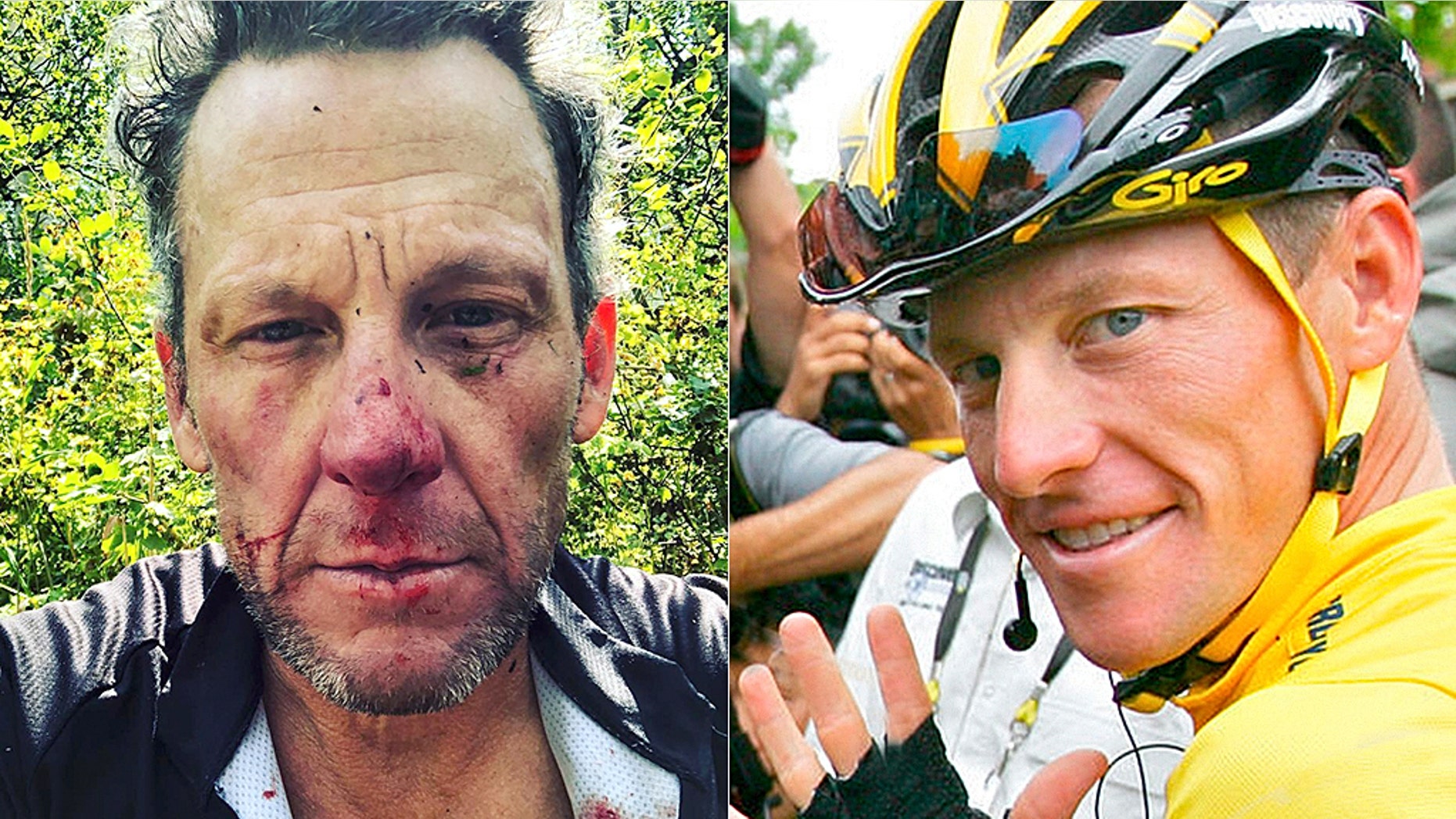 Lance Armstrong posted a photo on social media Wednesday of his bruised and battered face, the injuries sustained after wrecking his bike on a Colorado cycling trail during the weekend.
Armstrong was on the Tom Blake Mountain Bike Trail in Snowmass Village when he got into the accident.
"Well, sometimes you're the hammer and sometimes you're the nail," he wrote in the Instagram caption, adding if the fall would've happened when he was young, he would've avoided the hospital at all costs.
"Took quite the blow to the noggin' so swung by the Aspen Valley Hospital (great facility!) to get my head checked. For the 46 [years] prior to today I completely would have blown off getting checked. Not now," Armstrong wrote.
He also noted his emergency room doctor happened to be the person who took a photo for him a few weeks ago when Armstrong was out cycling with friends.