Kyle Busch slams the wall after right-front tire failure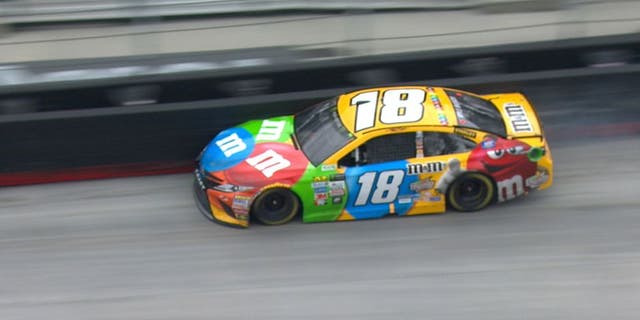 NEWYou can now listen to Fox News articles!
Five-time Bristol Motor Speedway winner Kyle Busch saw his chances for a sixth Monster Energy NASCAR Cup Series victory at the 0.533-mile track severely reduced when a tire failure put him into the wall.
Busch, who had been fast in practice but not so much in the race, saw a right-front tire bead fail on his Joe Gibbs Racing Toyota on Lap 210, hurtling the car into the Turn 2 wall.
And while Busch was able to get the car to pit road for fresh rubber, he rejoined the race in 23rd place, the last car on the lead lap. It doesnt mean he couldnt still win, but hell be at a disadvantage for the remainder of the race, especially if there was any front suspension damage.