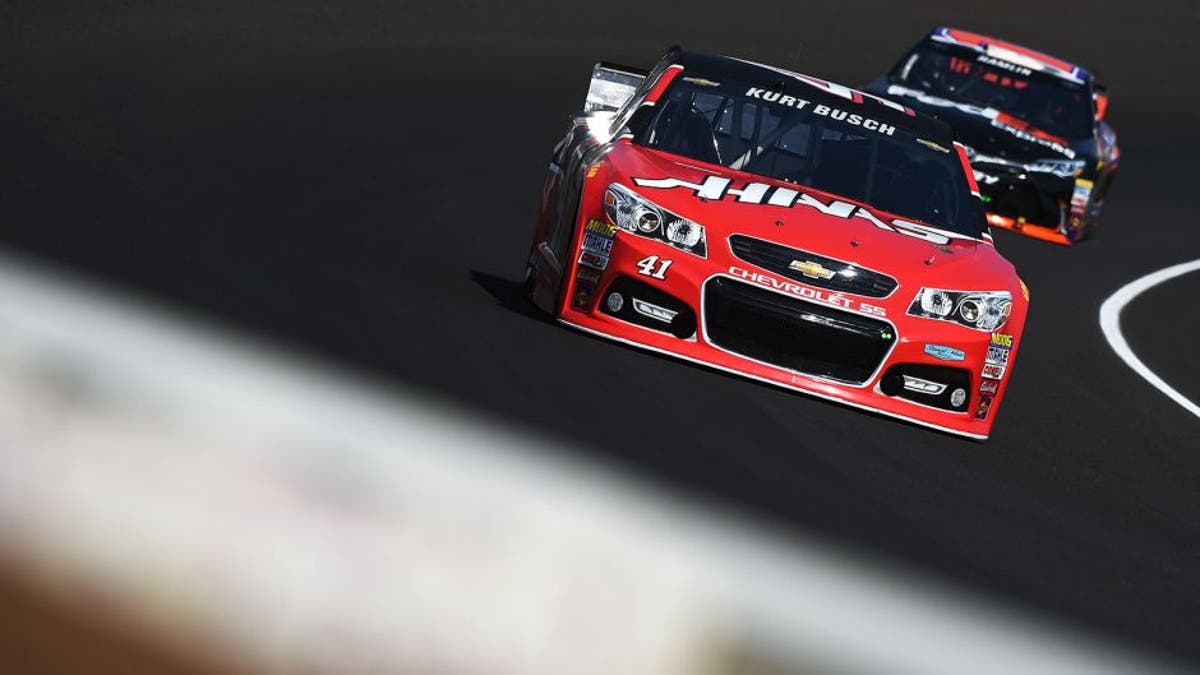 Over the 21 years since NASCAR first visited Indianapolis Motor Speedway in 1994, Chevrolets have largely dominated proceedings at the venerable 2.5-mile track.
Friday evening's final practice ahead of Saturday qualifying for Sunday's Brickyard 400 was no break from tradition.
Chevrolet drivers made it a clean sweep of the top five speeds in the 1-hour, 55-minute "Happy Hour" as Kurt Busch's Stewart-Haas Racing Chevy topped the leaderboard with a lap of 181.987 mph. Fellow Chevy drivers Kevin Harvick, Kyle Larson, Jimmie Johnson and Martin Truex Jr. completed the top five.
The highest non-Chevy driver was sixth-place Kyle Busch, in a Toyota. Carl Edwards, Kasey Kahne, Austin Dillon and Tony Stewart rounded out the top 10, respectively.
Final practice was stopped momentarily when Timmy Hill spun off Turn 4 and hit the wall with his No. 98 Ford early in the session.
This was the third practice in which drivers made laps with the new, high-drag aero package being used on Sprint Cup Series cars this weekend and at Michigan International Speedway next month.
The new aero package is highlighted by a nine-inch rear spoiler with a one-inch wicker bill, a two-inch front splitter and a 43-inch radiator pan. The package was expected slow the cars down by about 10 miles per hour, but the disparity hasn't been as significant as anticipated.
Check out complete results of the Happy Hour practice here: