Kirk Cousins has career-high 4 TDs in Week 10 win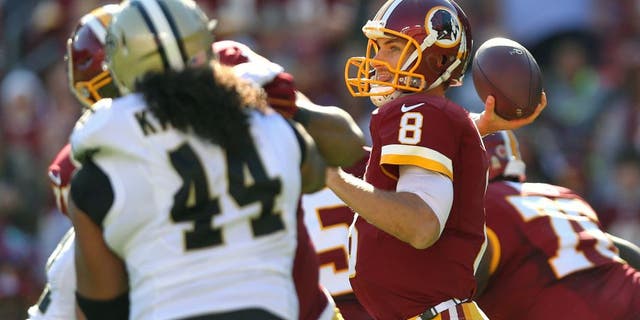 Redskins quarterback Kirk Cousins had a career day in Week 10. Patrick Smith Getty Images
Washington Redskins quarterback Kirk Cousins was on fire during the team's Week 10 47-14 win over the New Orleans Saints. Cousins finished 20 of 25 with 324 yards passing, four touchdowns and no interceptions.
Cousins matched up against future Hall of Fame quarterback Drew Brees, and the numbers speak for themselves:
Cousins' four touchdown passes were a career best for him. Over the past three games, Cousins has 8 touchdown passes and just one interception. The Redskins have won two of their past three games, and they are now just one half of a game behind the New York Giants for first place in the NFC East.