Kevin Harvick fastest in test session at Chicagoland Speedway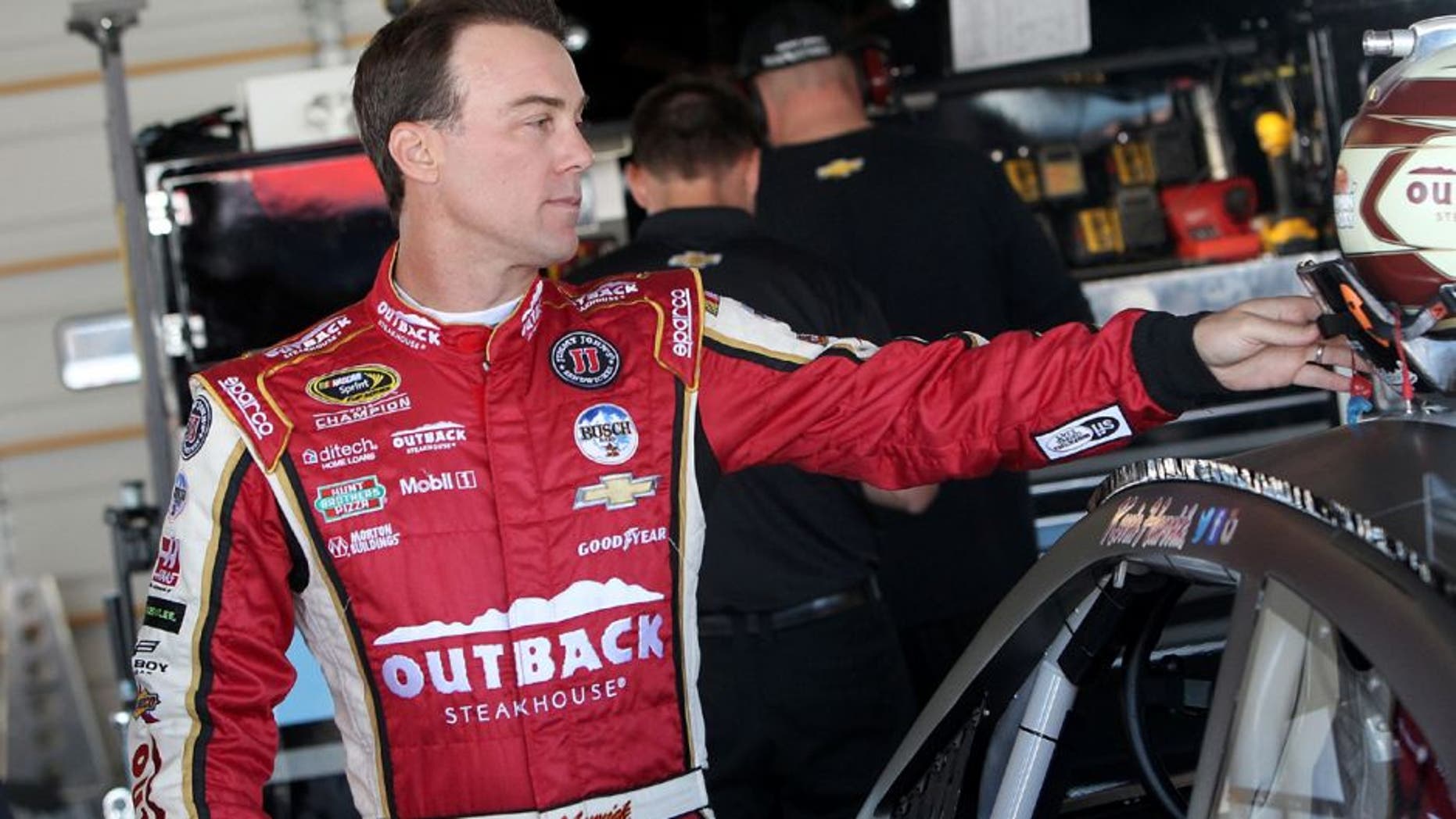 After Saturday night's NASCAR Sprint Cup Series race at Bristol Motor Speedway spilled over into Sunday afternoon due to multiple rain delays, teams had to quickly turn around and head to Chicagoland Speedway for an organizational test session.
The test was supposed to be held over the course of Tuesday and Wednesday, but due to the threat of weather on the second scheduled day, NASCAR made the call to hold one session from 9 a.m. to 9 p.m.
Jimmie Johnson noted just how long of a day it was coming off of a long weekend at Bristol.
Kevin Harvick laid down the fastest lap in the 12-hour test, followed by Kyle Busch, Ryan Blaney, Ryan Newman and Regan Smith.
Fourteen teams participated in the test in preparation for the Mutant Ninja Turtles 400 at Chicagoland on Sept. 18, which kicks off the Chase for the NASCAR Sprint Cup.
See below for the fastest times and how many laps were completed by each driver.
1.Kevin Harvick --€" 185.3 miles per hour
2.Kyle Busch --€" 184.6 mph
3.Ryan Blaney --€" 183.5 mph
4.Ryan Newman --€" 182.9
5.Regan Smith --€" 182.8 mph
6.Jamie McMurray --€" 182.7 mph
7.Jimmie Johnson --€" 182.5 mph
8.Joey Logano --€" 182.5 mph
9.Brian Scott --€" 181.7 mph
10.Trevor Bayne --€" 181.1 mph
11.David Ragan --€" 179.0 mph
12.Chris Buescher --€" 178.4 mph
13.Michael McDowell --€" 177.3 mph
14.Michael Annett --€" 176.8 mph
1.Kevin Harvick --€" 222 laps
2.Kyle Busch --€" 214
3.Ryan Blaney --€" 199
4.Trevor Bayne --€" 192
5.Joey Logano --€" 191
6.Jamie McMurray --€" 180
7.Jimmie Johnson --€" 172
8.Brian Scott --€" 136
9.Michael Annett --€" 115
10. David Ragan --€" 111
11.Ryan Newman --€" 107
12. Regan Smith --€" 105
13. Michael McDowell --€" 62
14. Chris Buescher -- 41