Kevin Durant celebrates 3-pointer in air, completes full Warriors heel turn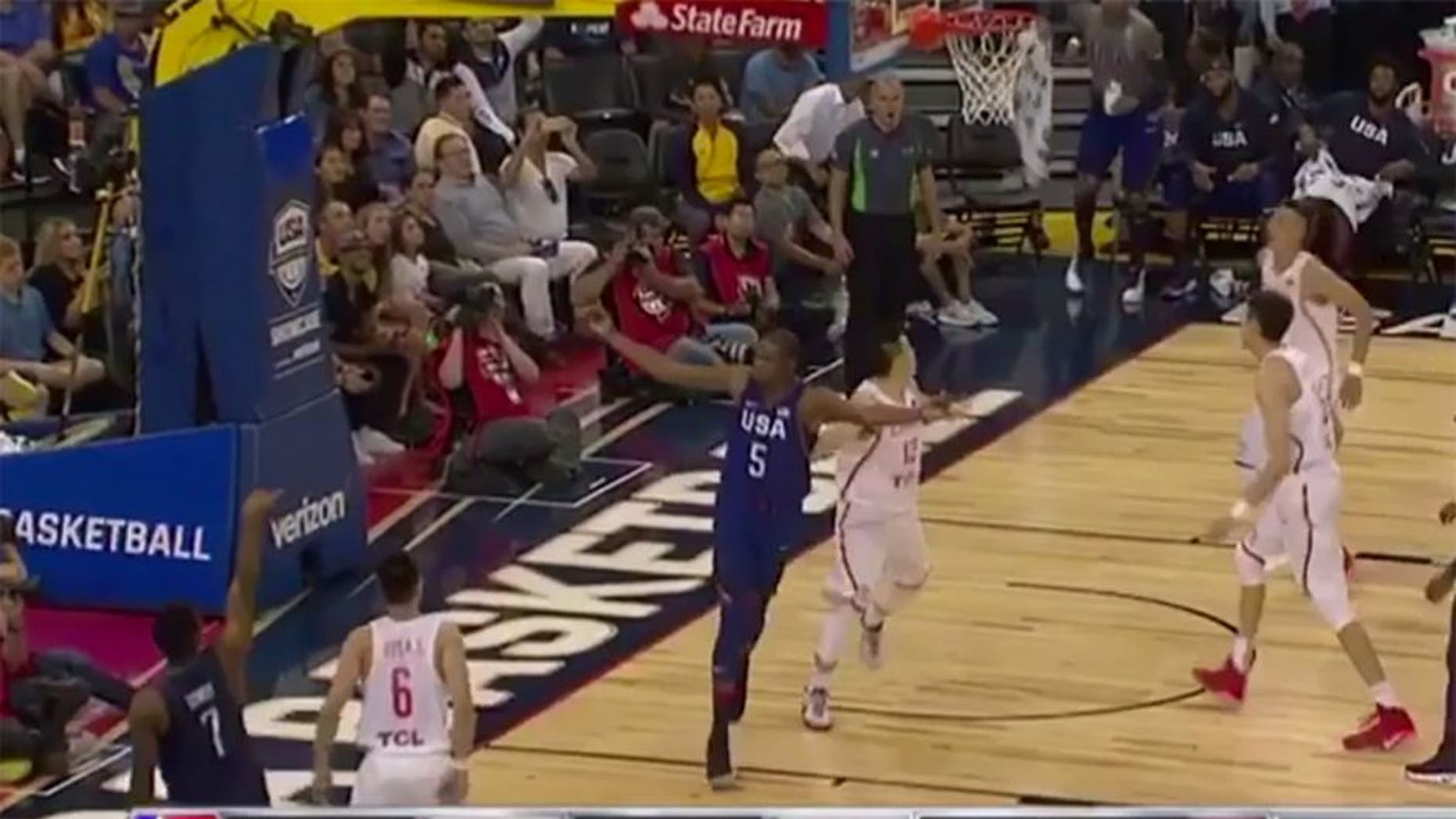 During Team USA's 107-57 beatdown of China in Tuesday's pre-Olympics exhibition in Oakland, Kevin Durant took in his new Oracle Arena surroundings in the most Warriors of ways: celebrating a 3-pointer while the ball was still in the air -- a unique taunt that Golden State executed frequently during its historic 2015-16 regular season.
Thankfully, for the Warriors, that likely will be Steph Curry or Klay Thompson in the corner attempting the shot -- and not Kyle Lowry.
If Durant's heel turn to the Warriors wasn't done yet, it sure is now ...