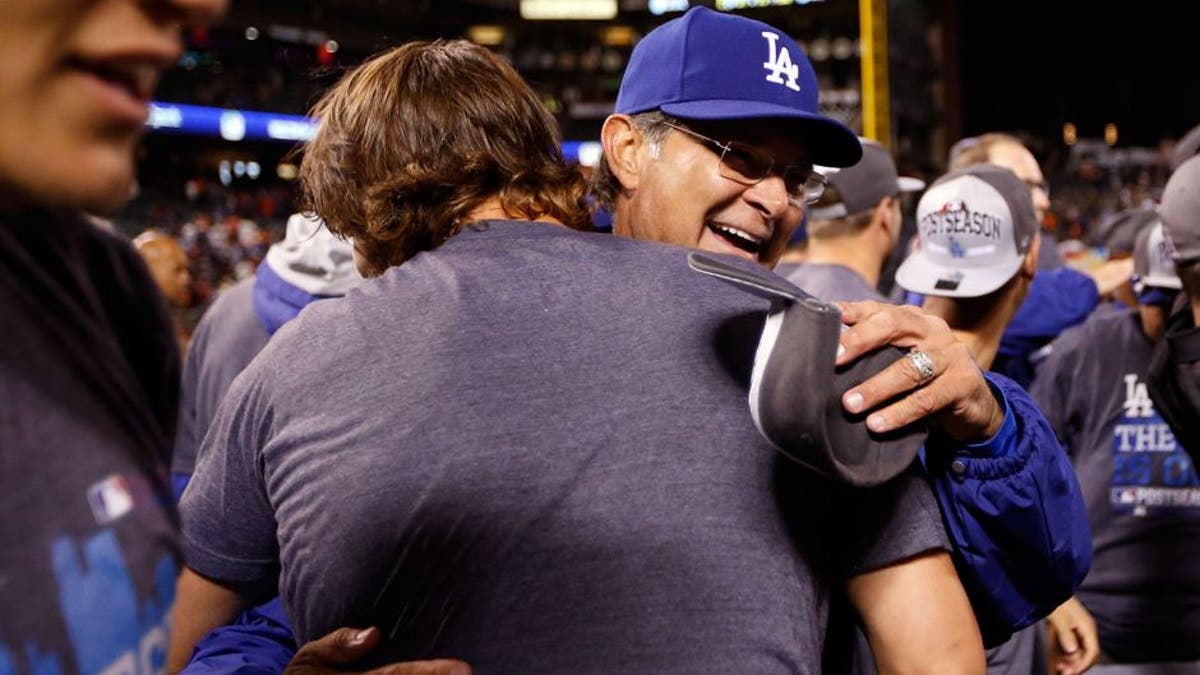 Dodgers pitcher Clayton Kershaw (left of center) hugs former manager Don Mattingly after clinching the 2015 NL West title. Ezra Shaw Getty Images
As Don Mattingly and the Los Angeles Dodgers parted ways on Thursday, Dodgers players revealed their reaction to the decision.
"I loved playing for Donnie," lefty ace Clayton Kershaw said. "He has and will always have my utmost respect. I have nothing but positive things to say about him as a person and a manager. He will be missed."
First baseman Adrian Gonzalez echoed Kershaw's sentiments.
"Great man and leader," he said of Mattingly, who managed the Dodgers for five seasons. "Gonna miss him. Wish him the best going forward."
Reliever J.P. Howell expressed commiserations that Mattingly ultimately took the fall for the Dodgers' shortcomings.
"I enjoyed playing for him," Howell said. "As a whole, we did not accomplish what we wanted, and he had to take the brunt of that and he did so with class."
While he led the Dodgers to three consecutive postseason berths for the first time in franchise history, those berths were short-lived, as Los Angeles exited in the NLDS in the past two seasons.
Nonetheless, catcher A.J. Ellis thinks Mattingly has the makeup of a champion manager.
"I have no doubt he will be a world champion manager someday and am grateful for the opportunity I had to play for him," Ellis said.