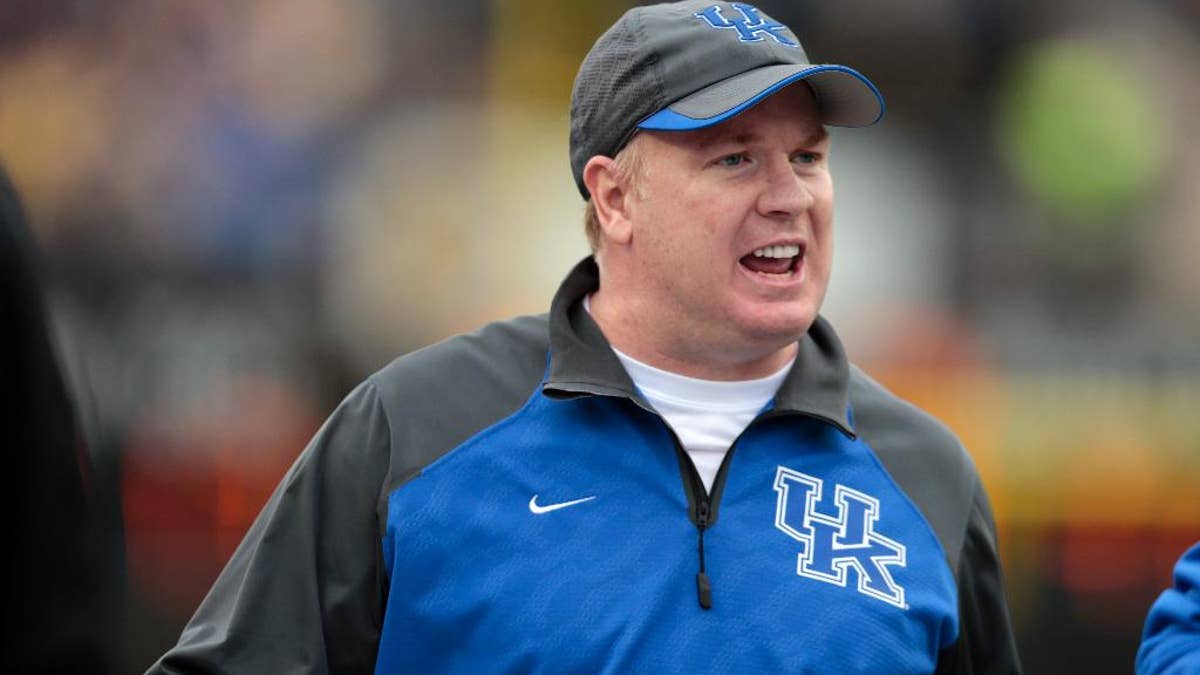 LEXINGTON, Ky. – The bumpy transition Mark Stoops experienced last season as a rookie head coach with Kentucky has become much smoother entering Year 2.
That says something about the Wildcats' commitment and understanding of the system, and Stoops now expects players to transfer that into on-field execution as they aim for respectability in the tough Southeastern Conference.
Kentucky opens fall camp on Monday looking to improve from consecutive 2-10 seasons and end a two-year conference winless streak. The Wildcats' last SEC win came against Tennessee in the 2011 season finale.
Kentucky is picked to finish last in the SEC East this year as a result, but Stoops believes his young roster can win more games this year and build on that confidence for more success.