Just the (fast) facts: All you need to know for Federated Auto Parts 400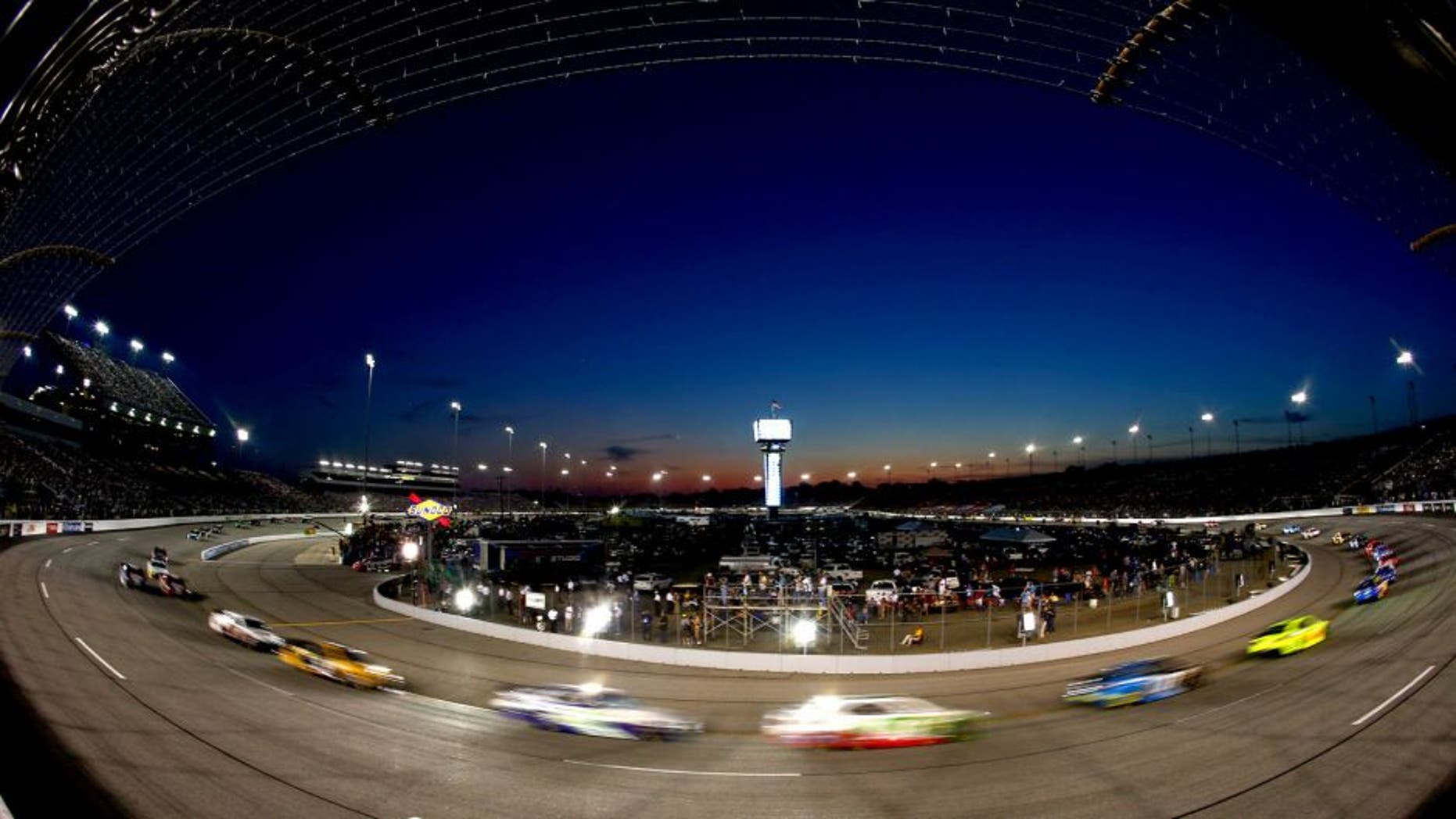 With 25 races already in the books, it is time for the final regular-season race before the Chase for the Sprint Cup begins.
There are 11 drivers already locked into the 16-driver Chase field and Jamie McMurray will secure his spot in the field by simply taking the green flag. The remaining spots will be up for grabs throughout Saturday night's Federated Auto Parts 400 at Richmond International Raceway.
For the Chase-clinching scenarios, click here.
While the Chase is the main focus of the weekend, there is still a race to be run with a multitude of agendas throughout the field.
Here is everything you need to know about Saturday's race at Richmond:
Green flag:
7:43 p.m. ET
Tune-in:
NASCAR RaceDay -- 4 p.m. ET on FS2
FOX Sports Live -- 2 a.m. ET on FS1
NASCAR Victory Lane -- 3 a.m. ET on FS1
Forecast:
Weather.com is calling for heavy thunderstorms and a 90-percent chance of rain at 2 p.m. ET, with scattered thunderstorms and a 45-60 percent chance of rain through 8 p.m. ET. But by 9 p.m., the chance of rain drops to just 15 percent and remains there until 2 a.m.
If you figure the fleet of Air Titan track dryers can get the 0.75-mile track dry in an hour or so, the optimistic estimate is the race likey will be delayed but should be under way by 10 p.m. The spring Richmond race took 3 hours, 5 minutes and 16 seconds to run, with the track record being about 2 hours and 45 minutes. So there should be a window to get the race in.
April 2015 winner:
Kurt Busch. Full race recap here.
Defending race winner:
Brad Keselowski. Full race recap here.
Fastest in Practice 1:
Kyle Larson. Full practice recap here.
Fastest in Final Practice:
Kevin Harvick. Full practice recap here.
Front row:
Joey Logano and Matt Kenseth. Full qualifying recap here.
Starting lineup: