Josh Dobbs named to Manning Award watch list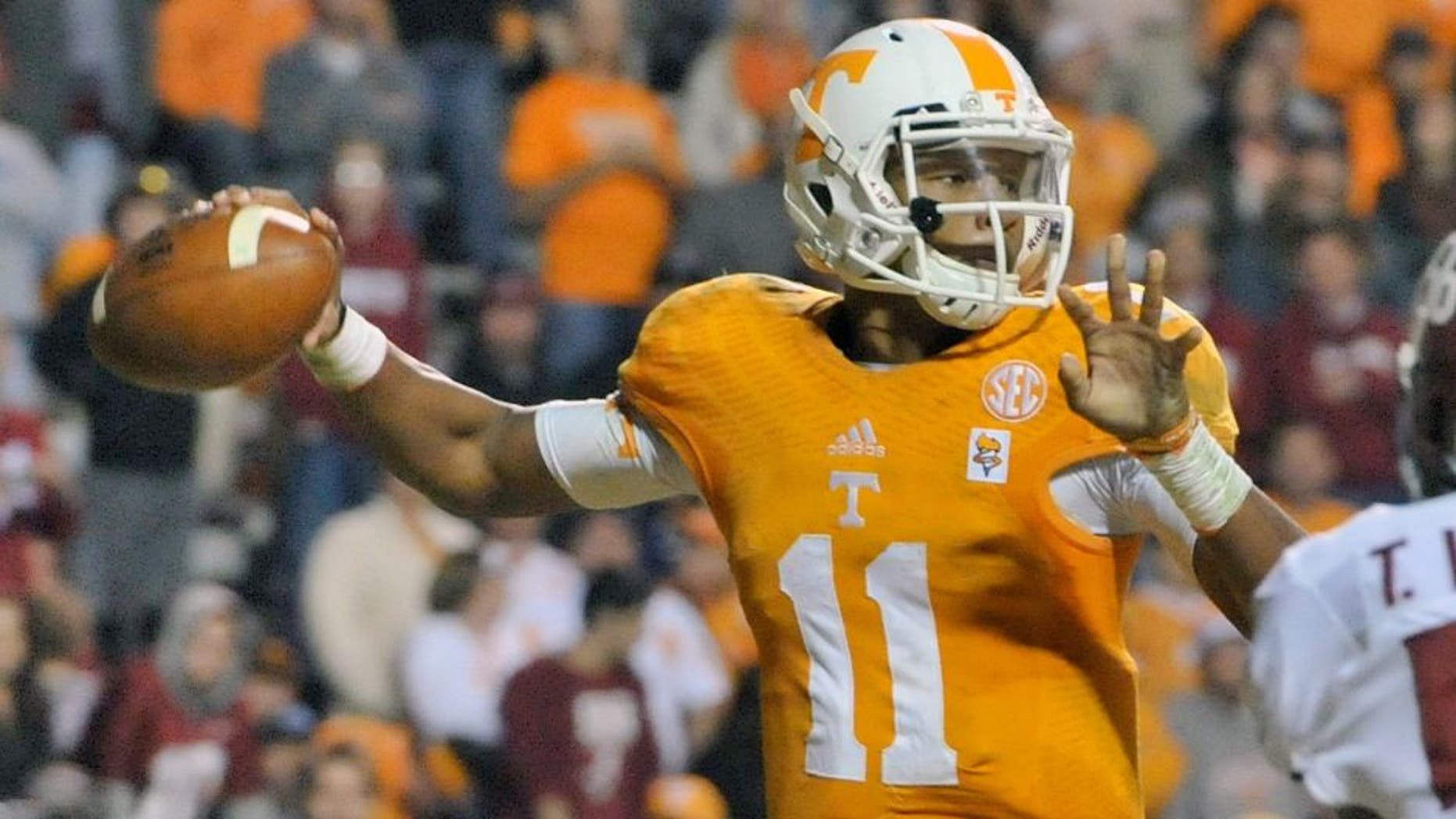 It's only fitting that a quarterback from Tennessee would make the watch list for an award that bears Peyton Manning's name. Josh Dobbs was one of 30 quarterbacks named to the 2015 watch list for Manning Award, which goes annually to the nation's top quarterback.
The Manning Award was created by the Sugar Bowl to honor the football accomplishments of Peyton, Eli, and their father, Archie Manning. "We're very excited about the group of quarterbacks on our Watch List," Archie Manning said in a release, according to Knox News.
Dobbs passed for 1,206 yards with nine touchdowns and six interceptions in 2014, appearing in the final six games for Tennessee and flashing some of his substantial upside.
Dobbs, who will be a junior this season, also appeared at the Manning Passing Academy this summer.
(h/t Knox News)