Joseph Benavidez suffers torn ACL, out of fight with Ben Nguyen in June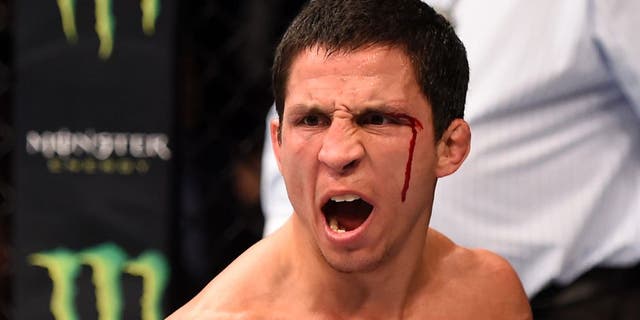 For the first time in his mixed martial arts career, Joseph Benavidez has suffered a serious injury that will force him to drop out of his upcoming bout against Ben Nguyen at UFC Fight Night on June 11 in New Zealand.
Benavidez initially announced the news via his Twitter account on Wednesday.
Later in the day during a live Instagram chat with fans, the former two-time UFC title contender confirmed that he suffered a torn ACL during training that forced him out of the fight.
Benavidez is expected to have surgery on his injured knee next week.
Recovery from a torn ACL can take several months or even up to a year or more depending on the time needed for recovery and rehabilitation.
Benavidez isn't alone as numerous UFC fighters have suffered through the same injury in recent years including Georges St-Pierre having torn ACL's in both of his knees as well as Conor McGregor, Dominick Cruz and many more.
With Benavidez out of his fight, there's no word on a replacement to face Nguyen on the June 11 card.
Jeff Bottari/Zuffa LLC | Zuffa LLC via Getty Images