John Wall to Celtics: 'Don't come to my city wearing all black'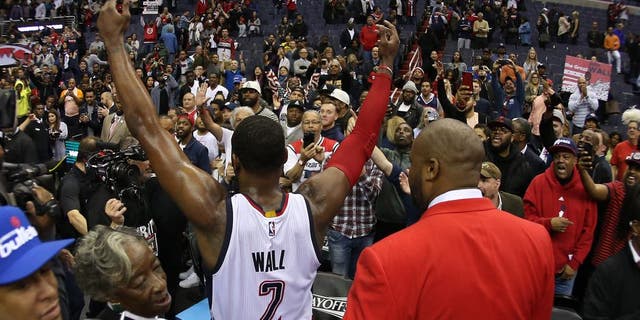 John Wall hit one of the most clutch shots of his career a dagger 3-pointer to force Game 7 between the Boston Celtics and Washington Wizards and knew exactly what he wanted to say after the theatrics.
Asked how he was feeling, Wall wasted no time responding to the Celtics arriving to the Verizon Center dressed in blackfor Game 6 on Friday:
WALL: "I ain't going home [for the playoffs]. Don't come to my city, wearing all black, talking about it's a funeral."
It's an ice-cold response from Wall, and you have to love every secondof it.
Now, in the Celtics' defense, they never talked about a funeral. They actually went out of their way before the game to say the ensembles were just part of some wacky coincidence.
No one believed them, of course, but it's still what they said. You know, just to be fair.