John Elway opens up about losing both Peyton Manning and Brock Osweiler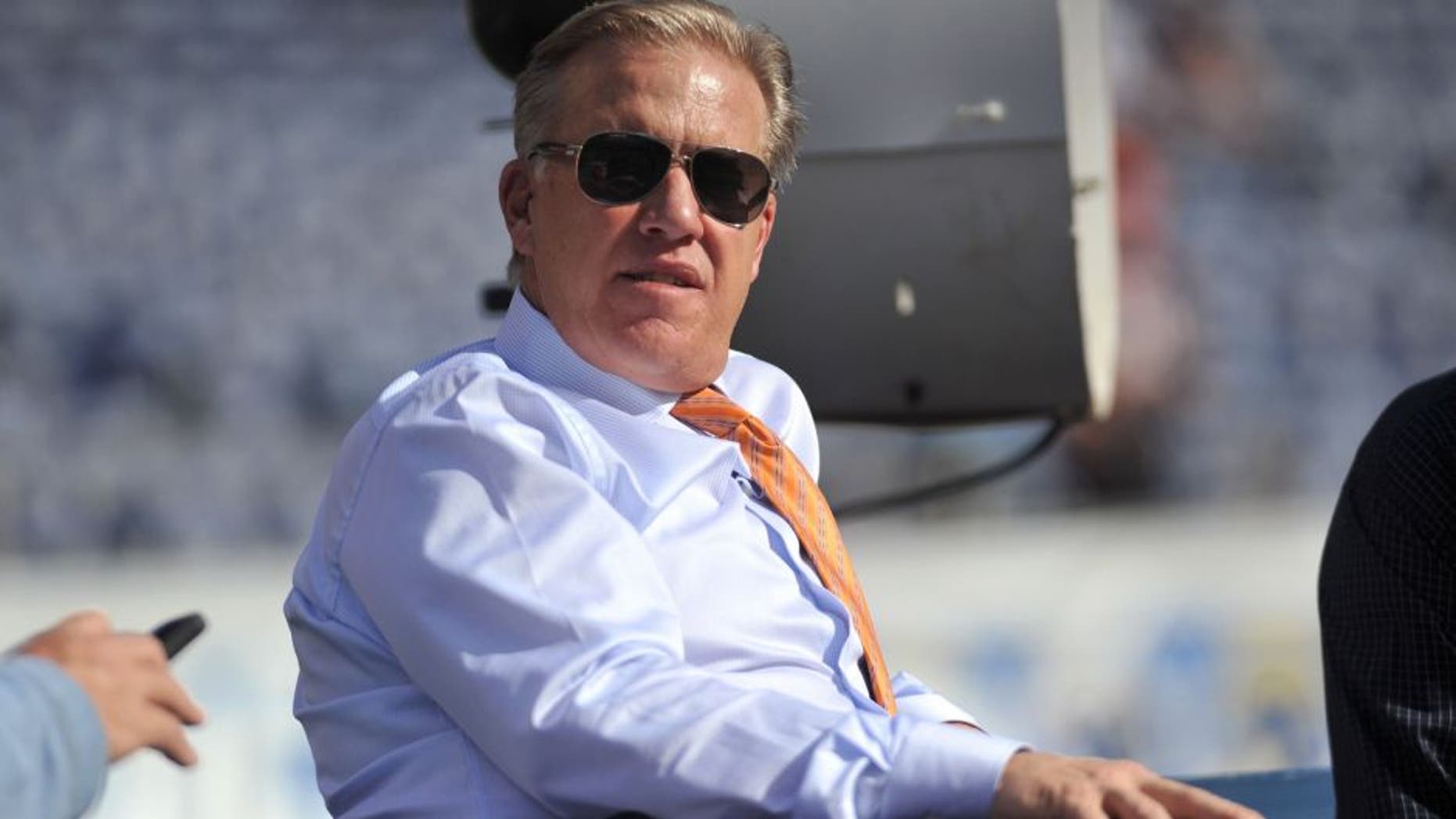 The Denver Broncos have undergone some pretty dramatic changes this offseason, but none more so than at quarterback.
Losing Peyton Manning didn't come as a dramatic shock, considering his age and the litany of injuries. But when Brock Osweiler opted to leave the defending Super Bowl champs for the Houston Texans, it was a stunning decision that left Denver scrambling at quarterback.
Broncos general manager John Elway moved quickly, traded for veteran quarterback Mark Sanchez and then moving up in the draft to take Paxton Lynch. But what was running through Elway's mind when he lost not one but two quarterbacks this offseason?
"There are challenges every year," Elway told Bleacher Report during a Q&A session. "That's why this year in free agency and all that, there are challenges every year trying to keep things together. So that's always a challenge. Was it a big surprise that we were in that situation? Yeah, because I thought...we drafted Brock [Osweiler] when we got Peyton [Manning] because we didn't know exactly what Peyton was going to be. But also, if [Manning] wasn't in good shape, we were going to a guy who was going to be here for a long, long time. Now, that didn't work out, so it was a matter of, you have to fix the issue. There are going to be issues every year."
It's debatable how well Elway addressed the quarterback issue. Sanchez had success early in his career but has been basically a journeyman since.
It's tough to blame Osweiler for bolting after signing a four-year, $72 million deal, with $37 million guaranteed. The Texans paid him that much despite Osweiler having just 305 career attempts.
The losses at quarterback and on defense will make it difficult for the Broncos to be the first team since the Patriots to win back-to-back titles.