Jim Harbaugh tells youth campers that 'football's never been safer'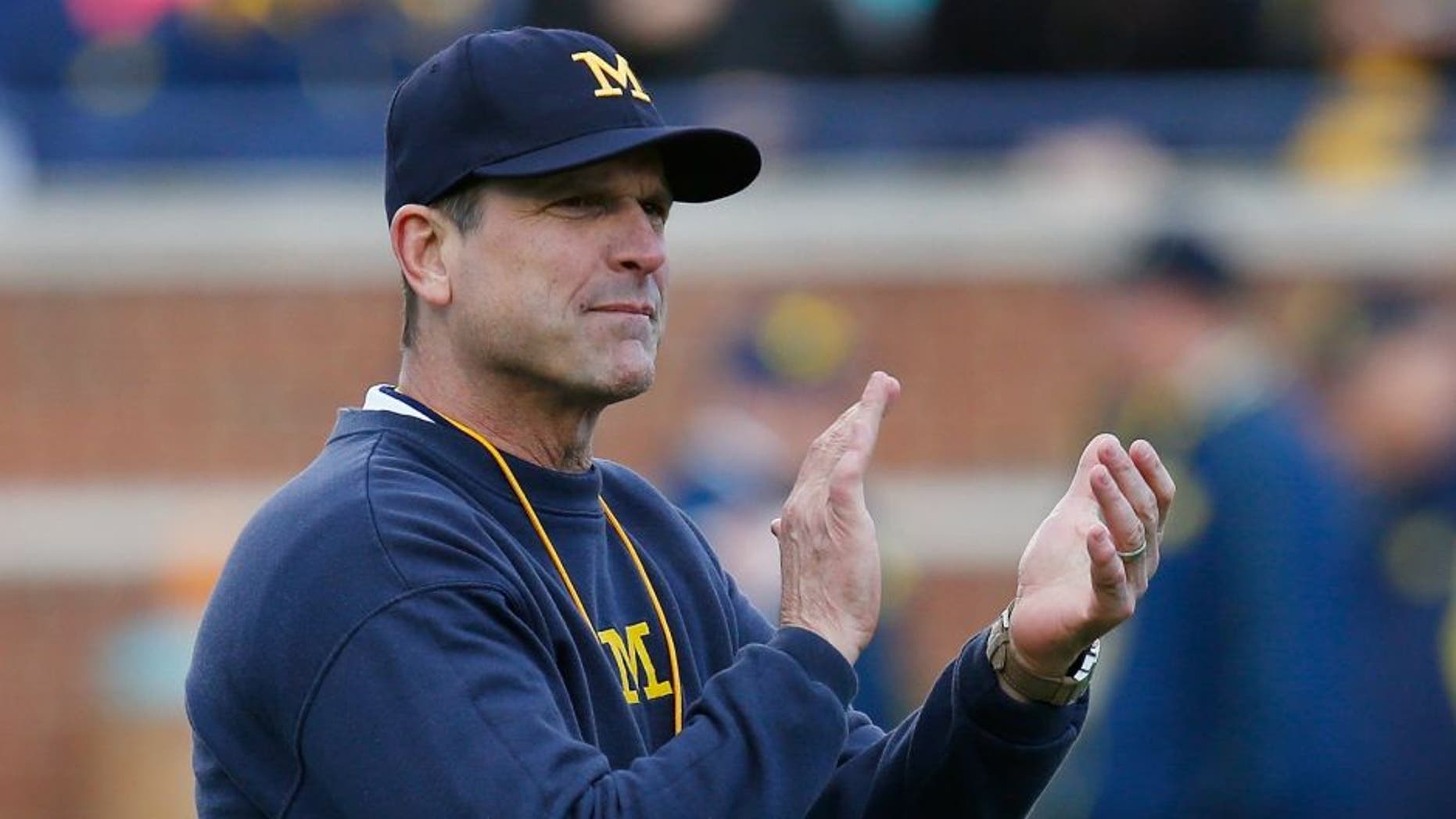 Michigan coach Jim Harbaugh is never shy to voice his opinion or find controversy. His comments to campers on Saturday at a youth football camp in Washtenaw County figure to cause another stir.
In 2015, Harbaugh did not appear at a camp. However, he changed his mind over the course of a year.
"Any time we have a camp, the main objective is we want to introduce people to football and have them learn two or three things," he said. "How to properly tackle, safety, different techniques and fundamentals, those are our objectives. We want them to have a healthy, productive experience playing football."