Jim Boeheim has an interesting interpretation of 'cheating'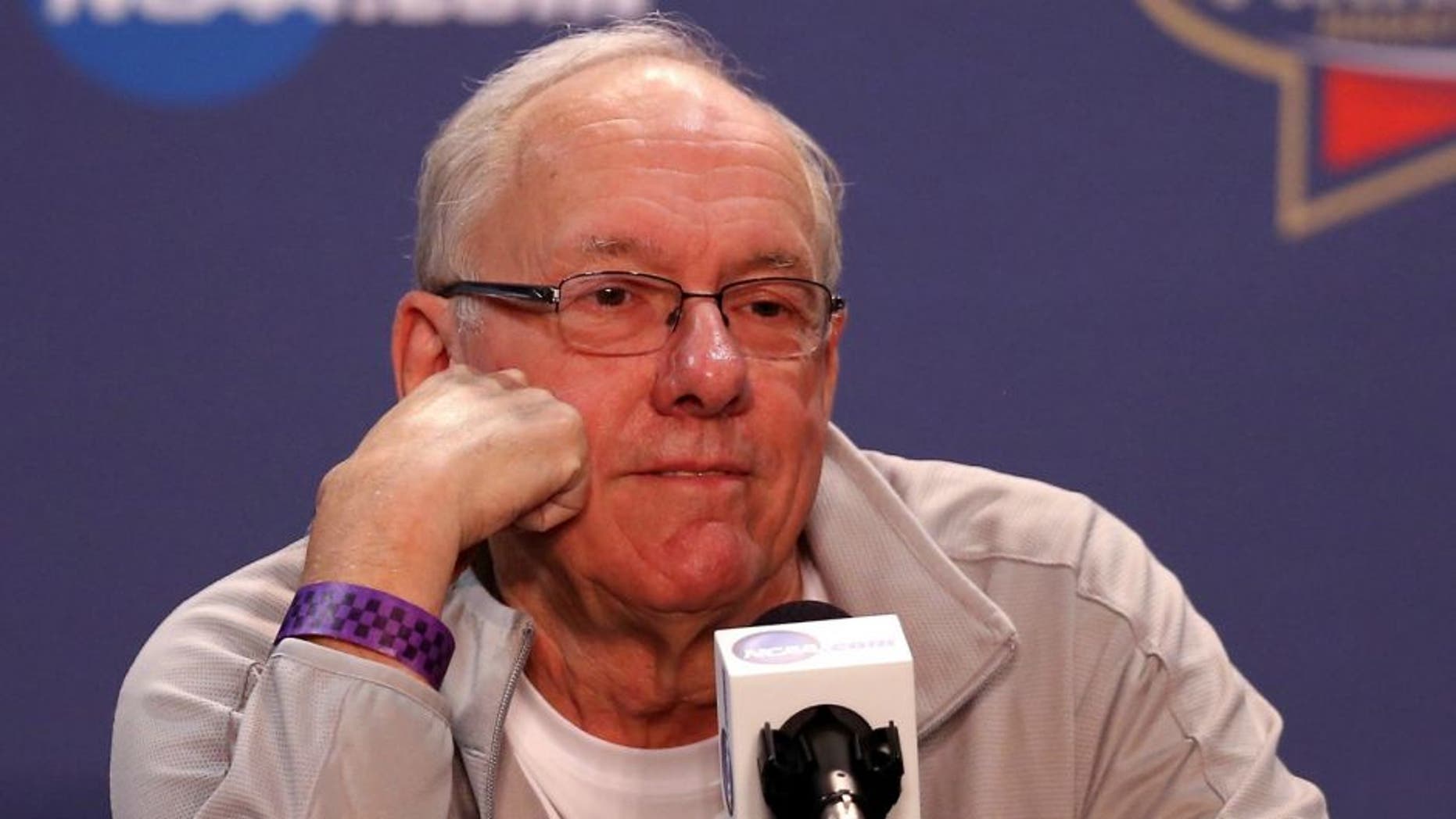 The Syracuse Orange have come a long way in the past few weeks --€" all the way to the Final Four in a tournament many still aren't convinced they deserved to be a part of.
But think back even further, back to when head coach Jim Boeheim was suspended for nine games this season for a list of infractions that caused the university to self-impose a postseason ban last season and the NCAA to put the program on five years of probation.
Lesson learned, right? Not exactly. As illustrated by his comments Thursday (via USA Today), Boeheim still doesn't seem completely remorseful or even completely aware of what his program did wrong:
For the record, Syracuse's violations included Boeheim failing to promote an atmosphere of compliance and monitor his staff, impermissible benefits for two basketball players and problems with the school's drug testing policy.