Jets' Todd Bowles: Andrew Luck is 'easily one of the best' in NFL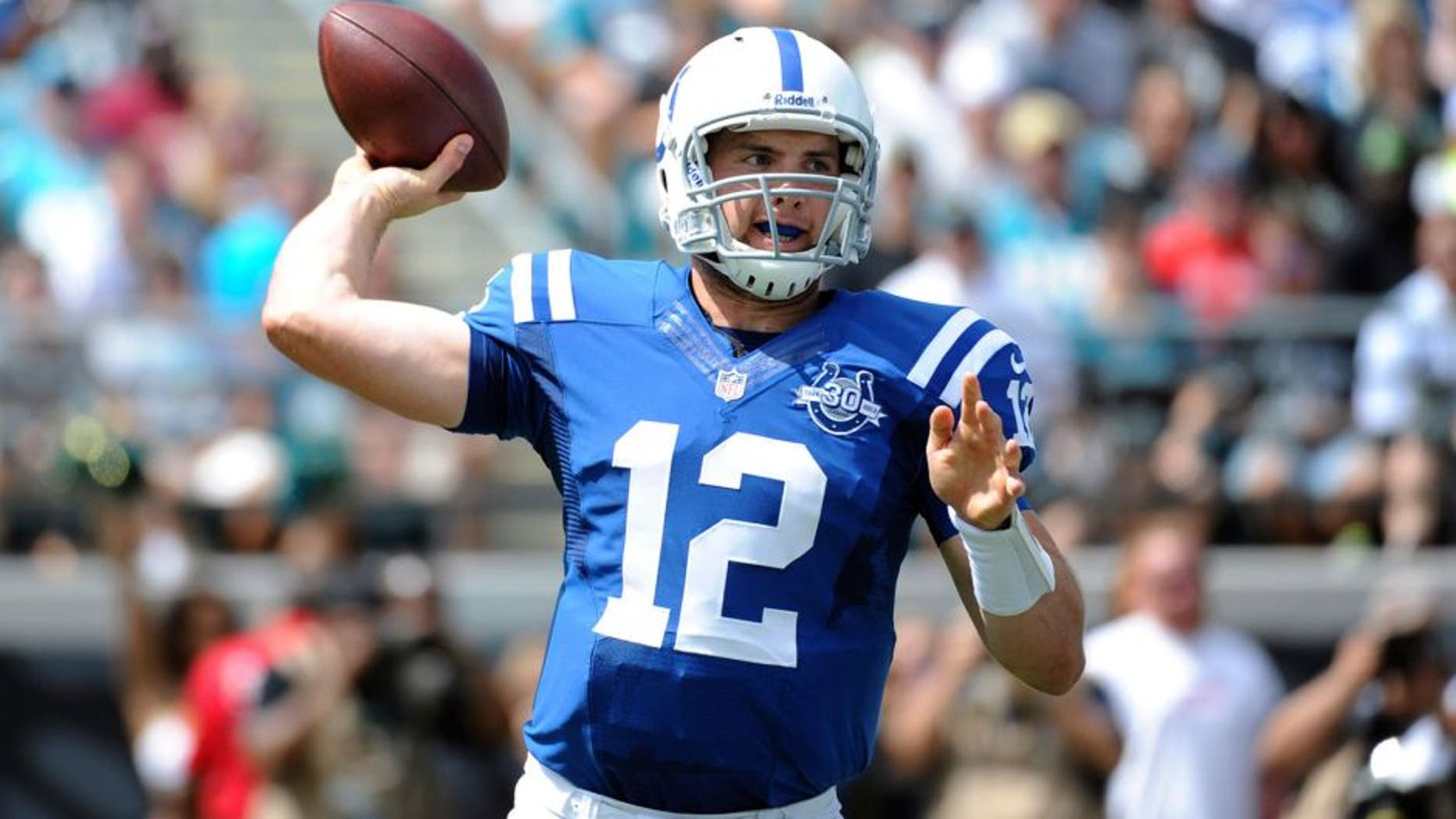 Contrary to their Week 1 matchup, the New York Jets will have to deal with one of the top quarterbacks in the league on Monday night. The Jets will pay a visit to Andrew Luck and the Indianapolis Colts in Week 2 in what's sure to be a challenge for the defense.
Head coach Todd Bowles understands just how good Luck is and he's prepared for a tough battle in Indianapolis.
"He does everything," Bowles said via Dom Cosentino of NJ.com. "He's one of those quarterbacks who's big, he's got size, he can run. He can beat you with his brain, he can beat you with his arm, he can beat you with his feet. He's just a hell of a quarterback. He's probably one of the best in the league -- he's easily one of the best in the league. We've got our work cut out for us."
If nothing else Bowles can take a page out of the Buffalo Bills' book as they found a way to shut down Luck and the Colts' offense. The Bills were able to get pressure with four pass rushers throughout the game, which allowed them to drop seven into coverage. If the Jets are able to do the same, they should have success against Luck, as well.
Even then, Bowles knows just how smart Luck is and the different ways he can beat you.
"He's very smart," Bowles said. "He can scan the field, he can see coverages, he sees disguises, he sees blitz packages, he sees fronts -- he can see everything. He checks them into the right play and gets it going."
(h/t NJ.com)