Jets' Antonio Cromartie has 'grown as a player,' respects Patriots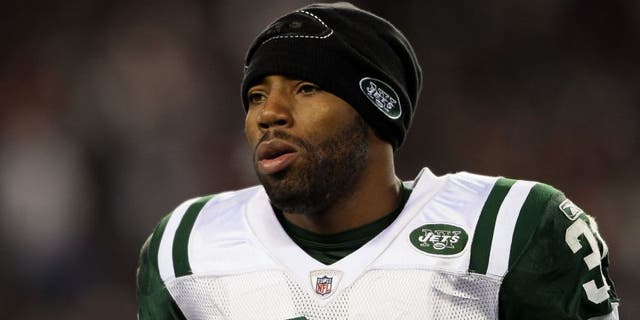 NEWYou can now listen to Fox News articles!
Antonio Cromartie backtracked on his previous beliefs of Tom Brady and the Patriots. Elsa Getty Images
With the New York Jets now 4-1 following their win over the Washington Redskins on Sunday, next week's matchup with the New England Patriots will come with first place on the line.
The Jets may be the Patriots' toughest test this season, as the defense will look to shut down Tom Brady and the high-powered offense. And with this battle between division rivals comes history between Brady and Antonio Cromartie.
Back in 2011, Cromartie had harsh words for Brady, calling him an expletive and claiming that the quarterback pointed to the Jets sideline after throwing a touchdown pass.
"We see that a lot. He does it a lot," Cromartie said at the time, via Newsday. "That's the kind of guy he is. We really don't give a damn, to tell you the truth."
Now, Cromartie is taking a step back and has a different perspective on the Jets' bitter rival. The cornerback even had a few positive things to say about Brady and the Patriots.
"I've grown as a player and as a person," Cromartie told reporters after Sunday's win.. "I've got a lot of respect for what the Patriots have done. For me, it's just going to play football against a divisional opponent."
With regards to Brady, Cromartie clearly isn't surprised by the way the future Hall of Famer is playing.
"No. Why would I be?" he said. "It's 38. OK? What does that mean? Brett Favre did it at 40. Peyton Manning is still playing at a high level, so I don't put anything past him. He's in the same system, playing very well."
Cromartie and the Jets will get their first look at Brady and the undefeated Patriots this week in what's sure to be a hard-fought battle. The Jets are out to prove they're legit and are serious contenders to unseat New England atop the AFC East.
"I'm excited about every week," Cromartie said. "The biggest opponent that we face is during that weekend. And this upcoming week is New England."
MORE NEWS: Want stories delivered to you? Sign up for our NFL newsletters.