Jameis Winston's first NFL pass had the worst possible result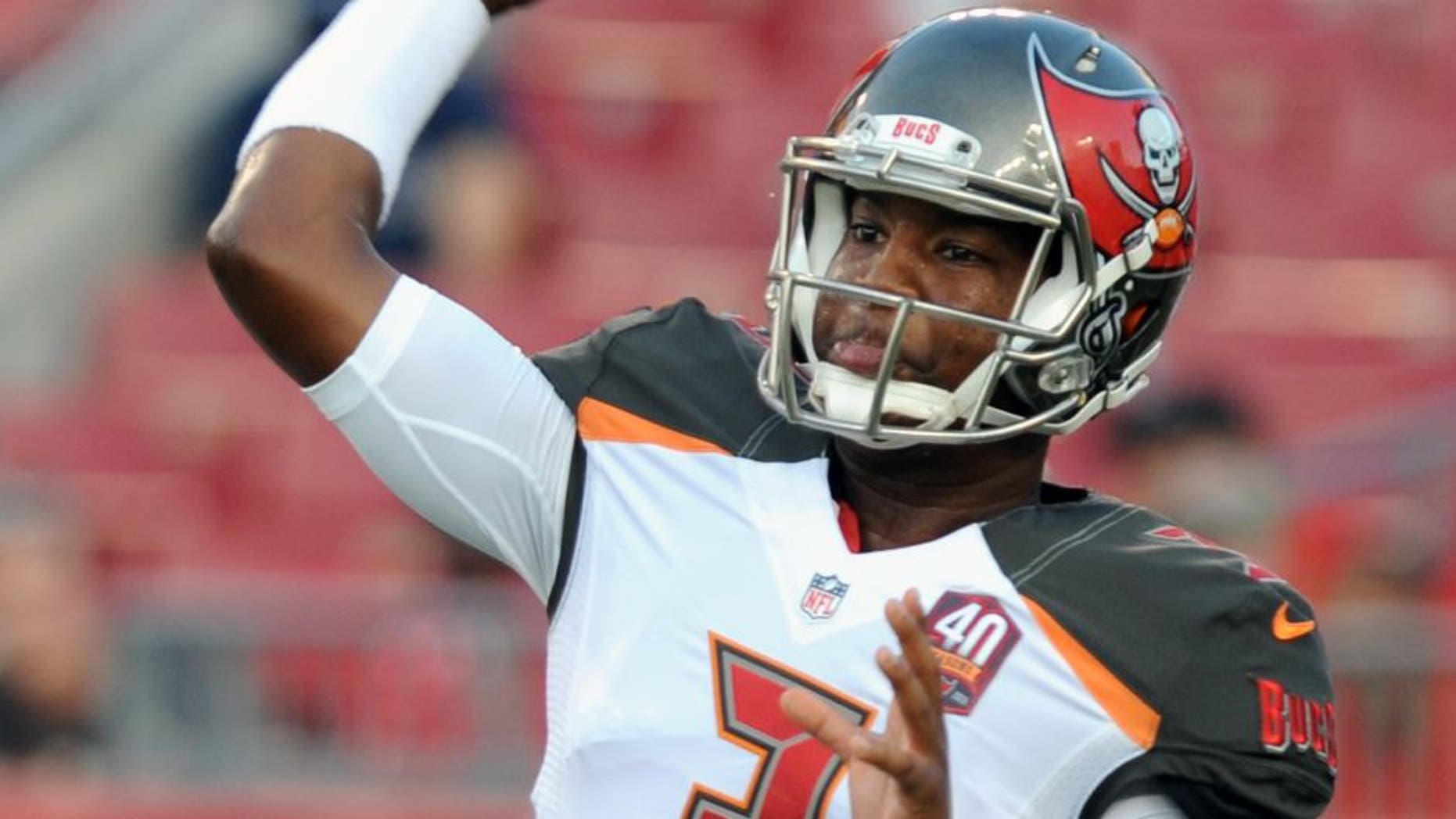 Quarterbacks Jameis Winston of the Tampa Bay Buccaneers and Marcus Mariota of the Tennessee Titans, the first two picks of the 2015 NFL Draft, squared off Sunday in Week 1, and one of them got off to a far better start than the other.
After Mariota threw a 52-yard touchdown pass to wide receiver Kendall Wright, all eyes shifted to Winston, the No. 1 overall pick. From there, well, things didn't go very well.
That was Winston's first career pass attempt, by the way. Mariota with a 52-yard touchdown, Winston with a pick-six. Both will have definitive memories of how their NFL careers started out.