Jameis Winston evades tacklers for 11 seconds before completing huge pass on circus play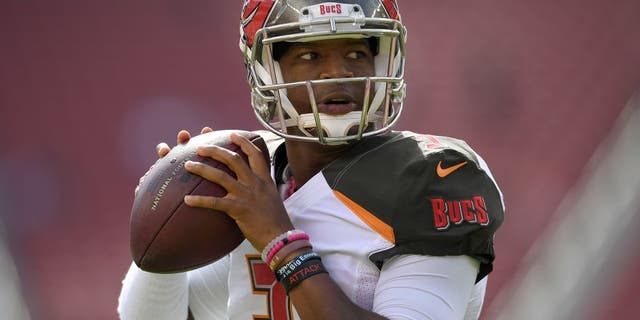 Jameis Winson isn't the most athletic guy, but he's hardly the most plodding quarterback in the NFL.
He doesn't always makes the right decisions, but he has the arm strength and field vision to complete some incredible throws.
And at the start of the third quarter in Sunday's Buccaneers-Bears game, he decided to combine all of those facts into one play.
On a third-and-long, Winston evaded the Bears pass rush, then avoided the second wave of the rush, and then ran backward into his own end zone -- which no one expected to be a factor in the play -- only to then run forward and heave up the ultimate '500' ball to Mike Evans, who made an incredible full-extension catch.
First down.
The entire thing was stupid and incredible and gained 39 yards. Check it out for yourself:
And then, on the next play, he threw a 43-yard touchdown.
That, ladies and gentlemen, is the drive of the year in the NFL. Amazing and preposterous -- just like the league this season.