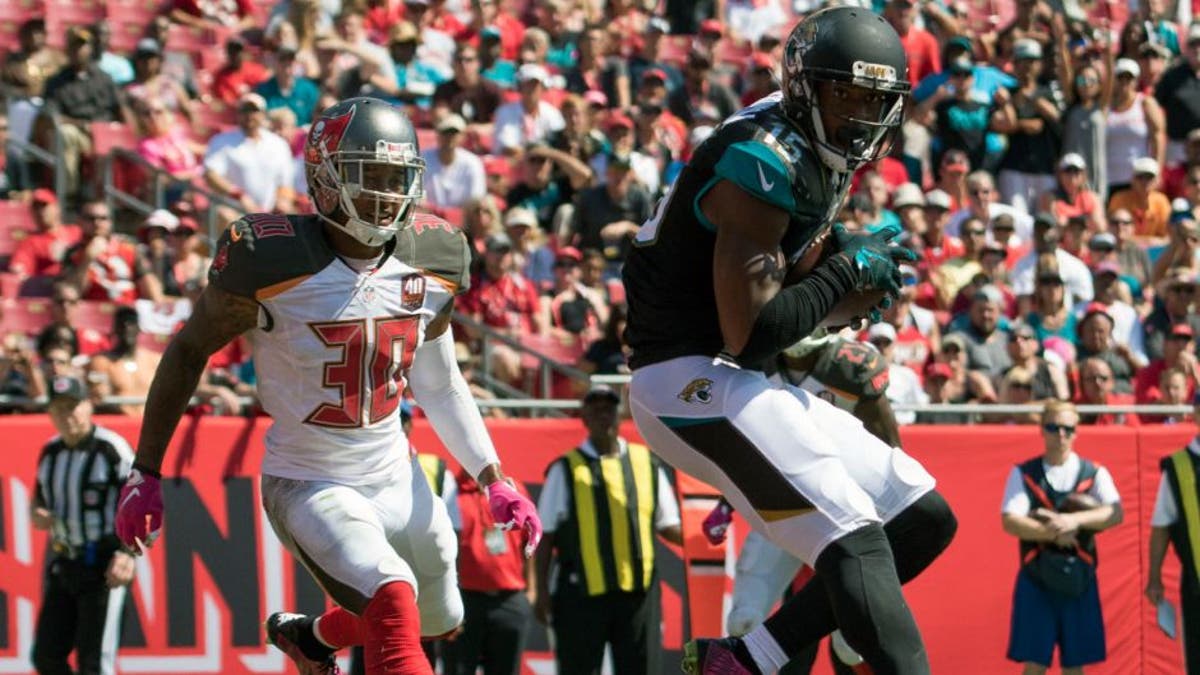 Jacksonville Jaguars wide receiver Allen Robinson is headed to Hawaii for next week's Pro Bowl ready to soak up the experience.
The two-year veteran, who caught 80 passes for 1,400 yards and 14 touchdowns, was named to the Jan. 31 all-star game two weeks ago as a replacement for Detroit Lions receiver Calvin Johnson.
Robinson, a 2014 second-round pick, said he isn't taking the honor of being chosen to play in the game lightly.
Via Jacksonville's official website:
If 2015 was any indication, the 22-year-old Robinson should find himself included among the game's top receivers for many years to come.