Jaguars rookie Yeldon to start Week 1 at RB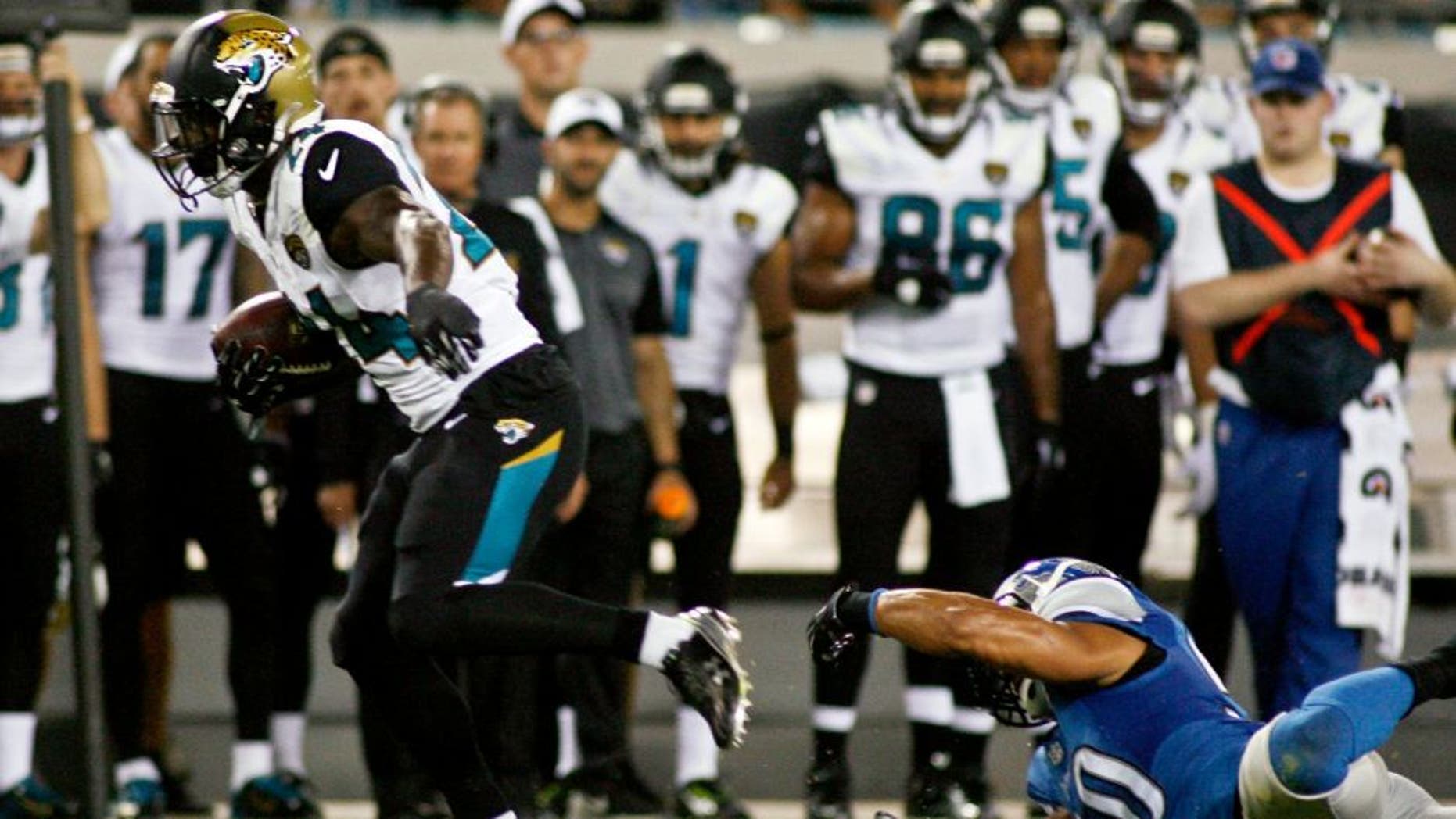 Despite only appearing in one preseason game, the Jacksonville Jaguars have seen enough of rookie running back T.J. Yeldon to name him the starter heading in the team's season-opener on Sunday.
A second-round pick out of Alabama, Yeldon is listed atop the Jaguars' depth chart at running back, ahead of last year's leading rushing Denard Robinson.
Yeldon missed Jacksonville's first two preseason games before appearing in the team's Aug. 28 matchup against the Detroit Lions. In that game, Yeldon carried the ball eight times for 10 yards and touchdown. He also caught a pass for 12 yards.
The 21-year-old ran for 979 yards and 11 touchdowns with the Crimson Tide last season.
Jacksonville hosts the Carolina Panthers on Sunday.
(h/t Pro Football Talk)