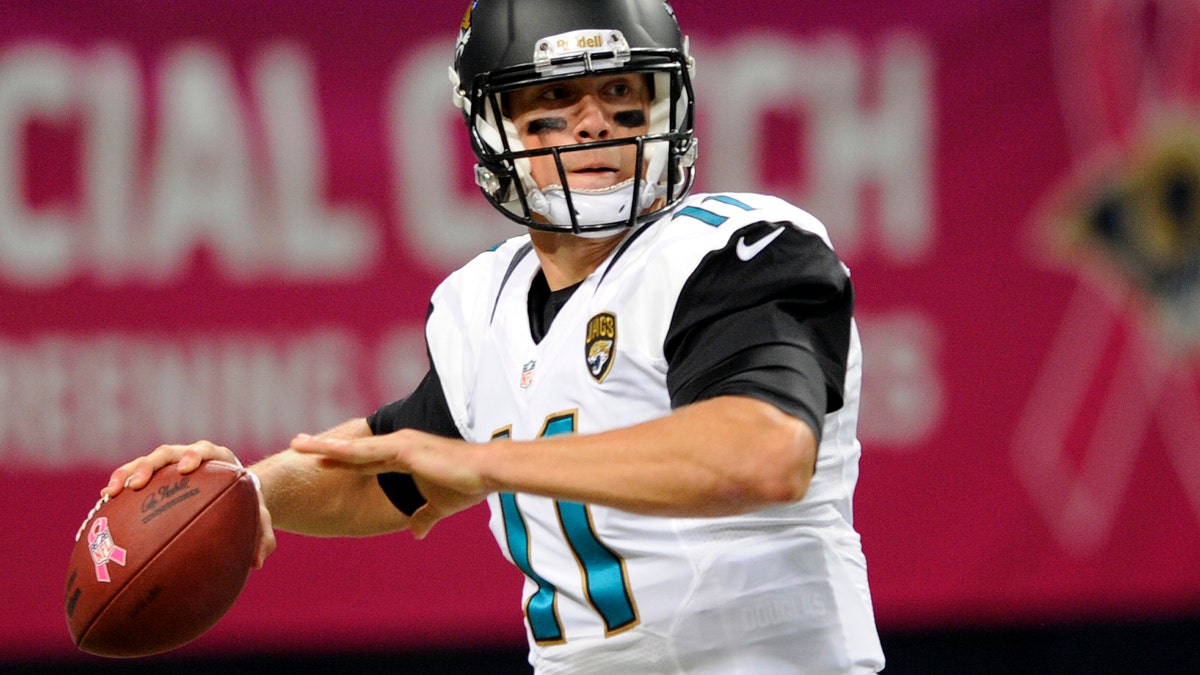 JACKSONVILLE, Fla. – Blaine Gabbert is back on the bench.
Jacksonville Jaguars coach Gus Bradley says he expects Gabbert to miss Sunday's game at Denver because of a strained hamstring. The injury knocked Gabbert out of Sunday's 34-20 loss at St. Louis.
Chad Henne will make his third start of the season.
Gabbert has failed to finish six of his last 10 starts, including the preseason. He's had a shoulder injury, a forearm injury, a broken thumb and a sliced-open hand. He also missed time with a sprained ankle in training camp.
Bradley says Gabbert's injury history is "something we have to take a look at." He adds: "You have to trust that he'll stay healthy."
The Jaguars (0-5) are 28-point underdogs at the Broncos, the largest spread in NFL history.
___
AP NFL website: www.pro32.ap.org