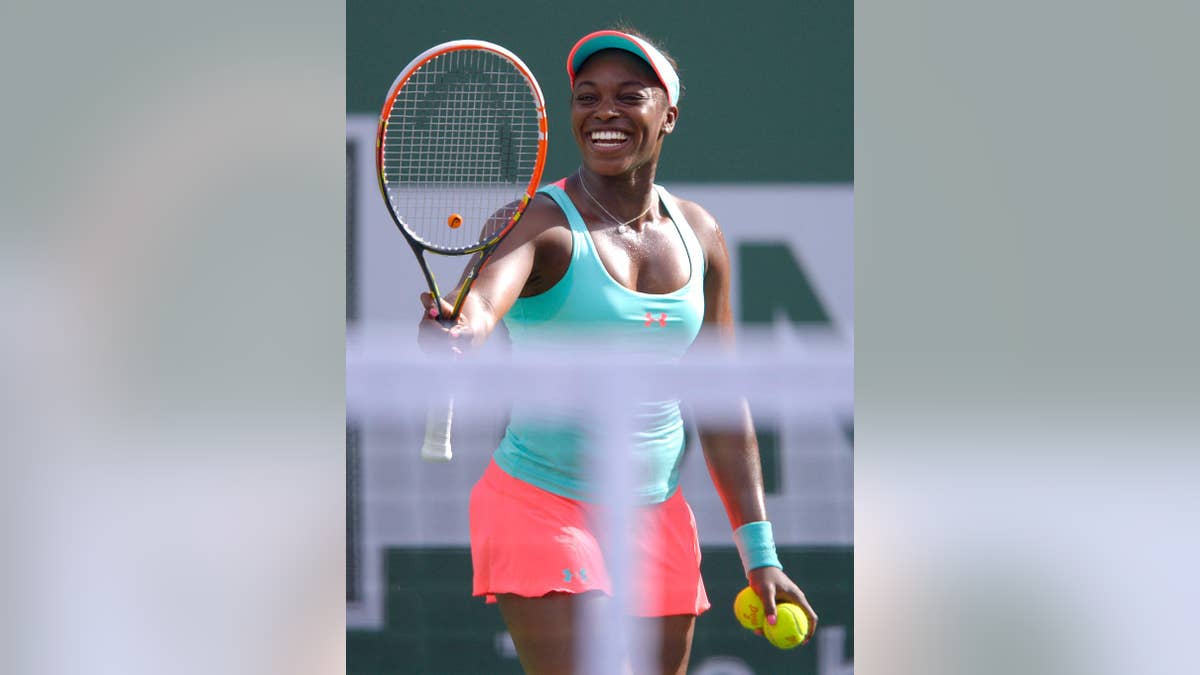 INDIAN WELLS, Calif. – Sloane Stephens wasn't too bummed about losing her quarterfinal match at the BNP Paribas Open. She's already looking ahead to her upcoming 21st birthday party.
The tennis player has registered for gifts from Target, using the store's online wedding registry. She had to sign up with her name and someone else's, so she chose her mother, Sybil Smith. The party is March 20 in Los Angeles.
Smith emailed guests, telling them, "She's very strange. Known her since she was little. Just buy her a gift."
Stephens is asking for 31 gifts — the most expensive being a $306 indoor cycle. The world's 18th-ranked player who has yet to win a WTA Tour title but surpassed $1 million in prize money last year really wants a 12-person, three-room tent costing $299.
"They have this luxurious RV-like camp," she said. "You can rent an RV and they also assemble your tents for you, but it's like a Four Seasons so there are like showers and stuff. Like, it's cool."
Stephens looked at the registry and knows two gifts have already been purchased — ear buds and a food blender. Among her other wants are a waffle iron, a foot spa, a ping pong table, an inflatable movie screen and a karaoke player.
"I'm going to go have a good party and just enjoy life," she said Thursday after losing in three sets. "It's not a big deal."
Stephens earned $104,000 for reaching the quarterfinals at Indian Wells, her best showing so far this year.