It feels weird to have a "Black Monday" without any Oakland Raiders news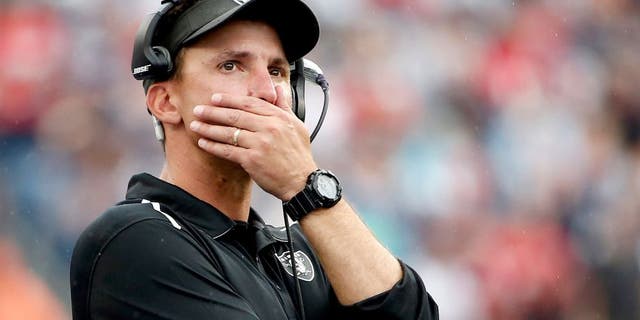 The NFL once might've considered renaming its annual coach-firing frenzy after the team which embraced it the most.
But the Oakland Raiders didn't participate in "Silver and Black Monday" this year. They have their man in Jack Del Rio and are content to see him coach in 2016.
That kind of Raiders stability was once laughable, though. This is the franchise that embarrassed ex-coach Lane Kiffin at an overhead projector and dismissed assistant-punching Tom Cable. They've had more coaches since 1999 (10) than any other NFL team in that span.
Consider the coaches they've hired and fired since the turn of the century: Jon Gruden, Bill Callahan, Norv Turner, Art Shell, Lane Kiffin, Tom Cable, Hue Jackson, Dennis Allen, Tony Sparano, and now, Del Rio. That's a ton of coaches.
Del Rio did a magnificent job herding the once-broken Raiders into relevancy and halting that once-whirling carousel. For the first time in a while, the team felt no need to press reset.