Is Mike Trout the Anaheim Ducks' Game 7 good luck charm?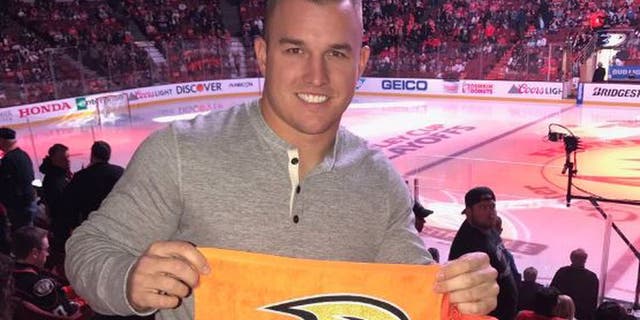 This is not meant to take anything away this Ducks team -- a team that won a Game 7 after four straight years of futility in the Stanley Cup Playoffs.
But it must be said, to my knowledge baseball's best player aka Mike Trout was not at any of the previous Ducks' Game 7 losses.
Look if Andrew Cogliano doesn't drive hard to the net, Nick Ritchie doesn't pop up in the right place at the right time, John Gibson isn't stellar after a clunker and Ryan Getzlaf doesn't continue the best playoffs of his career, we're not having this conversation. But in my experience, curses need a little luck to be broken.
So, the real questions is: Mike are you available if another Game 7 arises?