In danger of missing next Chase round, is Dale Jr. done for?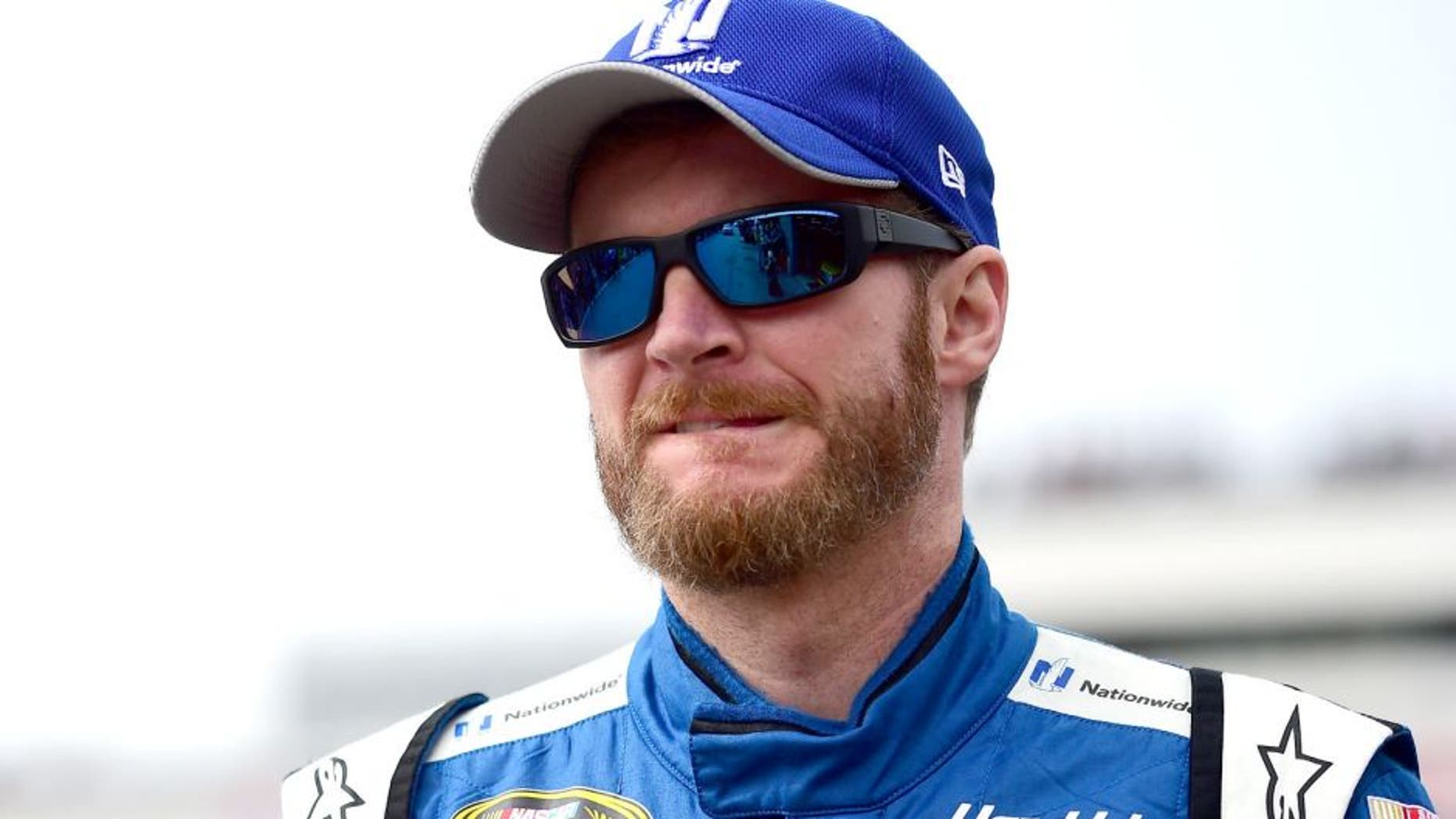 One of three drivers in the Chase for the Sprint Cup who ran out of gas near the end of Sunday's race at New Hampshire Motor Speedway, Dale Earnhardt finds himself in a precarious spot.
In fact, it's downright dangerous.
Heading to Dover International Speedway for Sunday's third and final race of the Challenger Round, Earnhardt is clinging to the 12th and final transfer spot for the next Chase round, known as the Contender Round, from which the field of championship contenders will be whittled from 12 to eight.
But before NASCAR's most popular driver can worry about making it to the round of eight, he must first get into the round of 12 -- a task that, though not impossible, is surprisingly tall.
Sitting squarely on the bubble in 12th place among the 16 Chase participants, Earnhardt has a healthy lead on 15th-place Kevin Harvick and 16th-place Clint Bowyer -- both of whom will likely need to win on Sunday to move into the next round.
Earnhardt is a mere one point ahead of 13th-place Kyle Busch and 14th-place Paul Menard, however, which makes his position uncomfortable at best. On the flipside, the Hendrick Motorsports driver sits just a single point behind 11th-place Jamie McMurray, so while there is pressure from behind, he also has an opportunity to move up.
What does all this really mean? Junior, who will turn 41 in less two weeks and has yet to totally appease his massive fan base by claiming a title in NASCAR's premier series, is in serious danger of being denied the opportunity to compete for the series crown over the season's final seven races -- a scenario that undoubtedly has the folks at NASCAR's corporate offices in Charlotte, North Carolina and Daytona Beach, Florida sweating bullets.

Making matters particularly worrisome for driver No. 88 is that Dover -- a high-banked, one-mile track known for fast speeds and hard hits -- has not been particularly kind to him, at least recently.
Earnhardt has finished 14th and 17th, respectively, in his last two trips to the "Monster Mile," where his average finish in 31 starts is a so-so 16.1.
Yes, the third-generation driver does have a win at Dover, but that was all the way back in 2001 and while driving for Dale Earnhardt Inc., the organization founded by his late father and the place he left at the end of 2007 to join Hendrick Motorsports.
Busch, meanwhile, is a two-time Dover winner in the Sprint Cup Series and has led 1,018 laps here compared to Earnhardt's 451, despite having made 10 fewer starts at the Delaware oval.
It's quite plausible -- in fact, it's probably likely -- that Busch will finish ahead of Earnhardt on Sunday, which alone would be enough to knock Earnhardt out of the top 12.
If there's any cause for optimism for Earnhardt in all of this, it's that neither McMurray nor Menard has ever won at Dover, and the two first-year Chase drivers have a combined one top-five finish here between them, compared to Earnhardt's six.
However, the last time the Sprint Cup Series raced at Dover -- on May 31 -- McMurray finished seventh, seven spots better than Earnhardt. Menard finished eighth.
So will NASCAR's 12-time most popular driver, who has finished outside the top 10 in both Chase races so far, make it into the Contender Round, as he did last season?
Or will he fall short of NASCAR's ultimate prize for the 16th time in his career, a career that includes 25 Cup wins but no finish of better than third in the standings?
Junior, at least publicly, is projecting optimism about Sunday's race at Dover, and keeping his title hopes alive.

"We feel like we've got a good enough team to go to Dover and do what we've got to do to make it to the next round," he said on his weekly podcast, "The Dale Jr. Download."
"So let's go do that."
Although doable, it won't be easy.