Helm undergoes concussion protocol, Verrier suffers broken leg after collision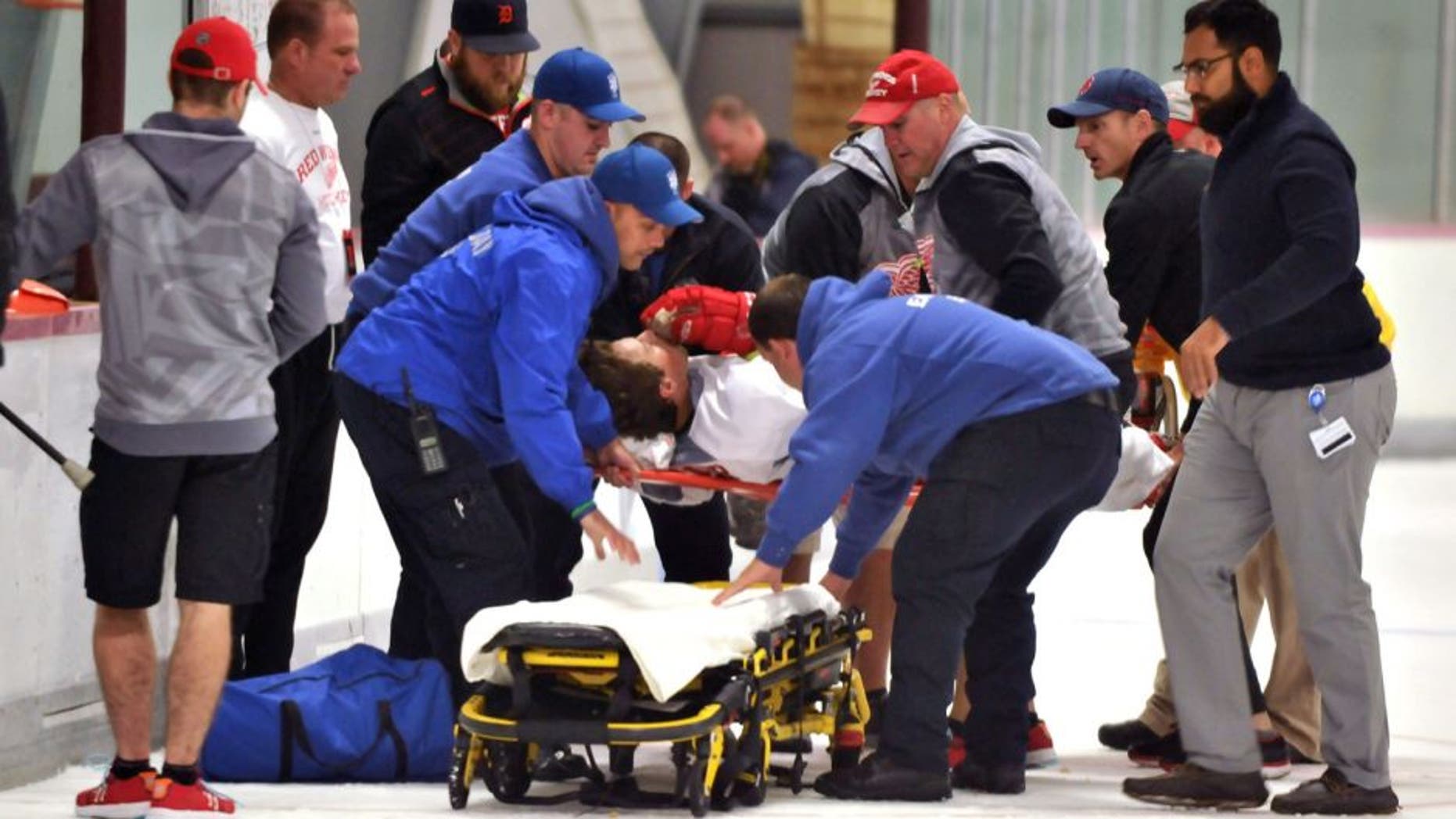 Training camp got off to a scary start for the Detroit Red Wings Friday morning.
Team Delvecchio was on the ice for just 15 minutes on Day 1 of training camp when center Darren Helm and prospect Jerome Verrier collided during a drill.
Both players stayed on the ice for several minutes. Helm was able to skate off the ice under his own power, but Verrier was carried off on a stretcher. They were then taken to the hospital.

After practice, Wings coach Jeff Blashill confirmed Verrier suffered a broken right leg.
Helm will undergo the concussion protocol and is considered day-to-day, although Blashill acknowledged Helm could be out for more than a few days.
"You don't ever want to see that, especially in practice," Blashill said. "Unfortunately we weren't able to give heads up to either guy soon enough. Obviously the drill got messed up a little bit."