Gov. Martinez on UFC fight: Holly Holm showed class in victory over Rousey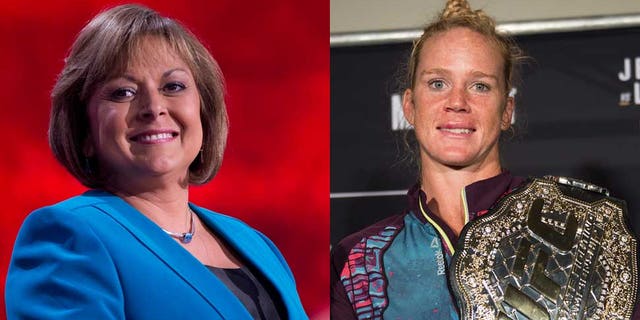 ALBUQUERQUE, N.M. (AP) – New Mexico Gov. Susana Martinez says new UFC women's bantamweight champion Holly Holm showed class in her victory over Ronda Rousey.
Martinez said the Albuquerque native demonstrated to the "world what it means to be New Mexico True" with her win and likely inspired little girls all across the state to become "champions in their own right."
Holm pulled off a stunning upset victory over Rousey in UFC 193, knocking out the women's bantamweight champion in the second round with a powerful kick to the head Sunday in Australia.
The Republican governor says the whole state of New Mexico was proud of Holly's achievement.
A spokeswoman for Albuquerque Mayor Richard Berry says the city is working on a homecoming celebration for Holly.