Golden Tate wears a wrestler's mask to Lions practice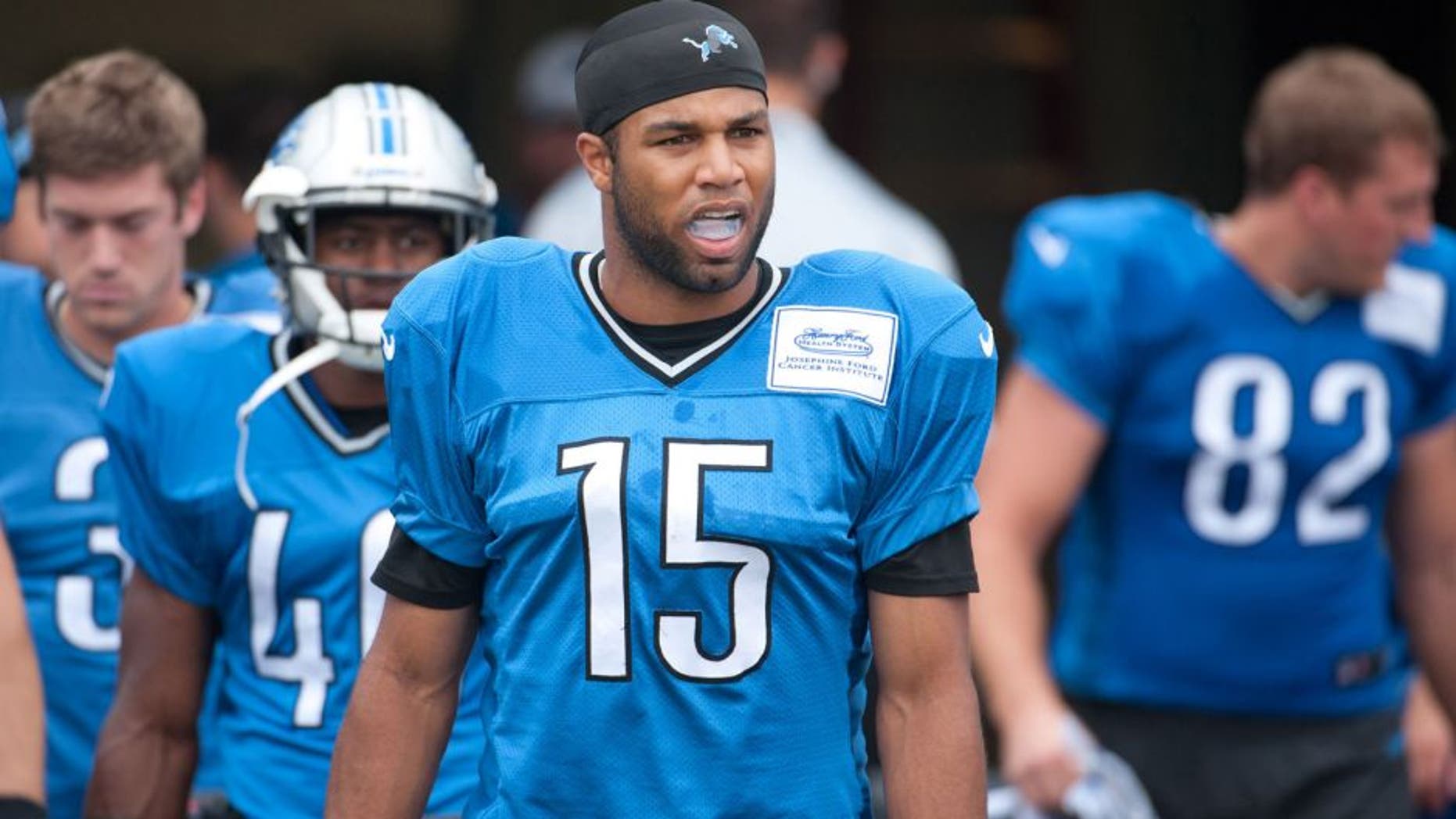 Detroit Lions wide receiver Golden Tate showed up to practice on Saturday wearing a silver and blue wrestling mask, complete with the team's logo. He shared a picture of himself warming up in the mask on his Instagram account.
Tate wrote in the caption that it was "just another day at work," saying NFL players "will do anything" to break the monotony of training camp. To Tate's credit, he's probably the first to use a wrestler's mask to stir things up and generate a little excitement.
ESPN's Michael Rothstein, who was in attendance, said Tate caught a couple punts while wearing the mask, then took it off and put his helmet on. Rothstein noticed Tate walking out to practice with a young fan, so maybe that's where the stunt has its roots.
(h/t ESPN)
Photo Credit: Tim Fuller/USA TODAY Sports