'Golden Bolt': Japan's 105-year-old sprinter clocks new record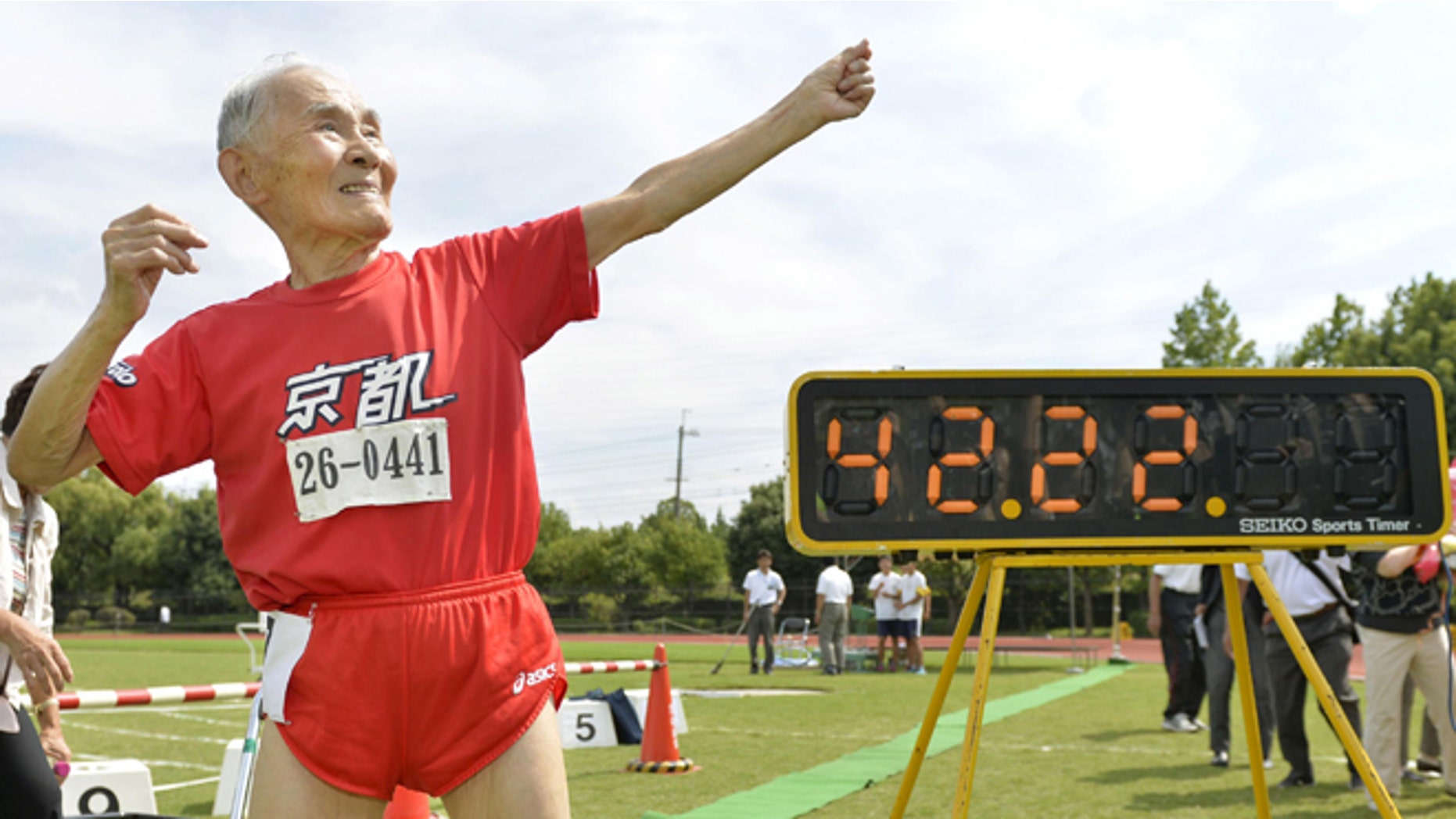 The "Golden Bolt," Japan's record-breaking105-year-old sprinter, has set his sights on the fastest man in the world.
Hidekichi Miyazaki, fresh off an age-class record 42.222-second 100-meter dash on Wednesday at the Kyoto Masters Athletics Autumn Competition, struck Usain Bolt's trademark pose and joked that he longs to race the Olympic gold medalist.
The 105-year-old, who started running in his 90s and takes his name from the Jamaican sprinter, quickly acknowledged that his time is not threat to Bolt, who clocked an all-time record 9.58-second 100 meters in 2009. Still, the Japanese centenarian insisted he wasn't at his best.
"Today my target was 35 seconds," Miyazaki said after the race, according to Guinness. "I shed tears of disappointment because I was not in good condition. I am not satisfied with today's time. But I am satisfied that I could cross the finish line.
"I wanted to shave off a few more seconds as I got 36 seconds while training," he added.
His personal record of 34.10 seconds, set when he was 103 years old, remains unbeaten among centenarians.
Miyazaki, born in 1910, said he began running in his 90s after his friends who he played the board game "Go" with passed away, Reuters reports.
Miyazaki said the secret behind his success is to get plenty of exercise, eat in moderation and chew food properly.
"The doctors are all surprised," he told Reuters. "It's all about being in good health."