GM Emery says Chicago Bears not ready to give up on season at 3-5 heading to bye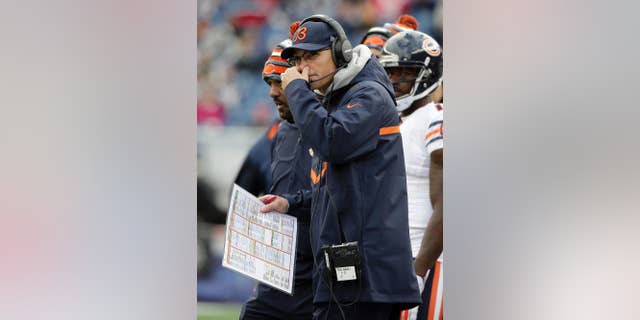 LAKE FOREST, Ill. – No matter how bleak things look, general manager Phil Emery says the Chicago Bears are not ready to give up on the season.
Emery and coach Marc Trestman insist the Bears have the players and coaches in place to turn things around even though they appear to be fading fast. A season that began with such high hopes has the Bears at 3-5 heading into the break after getting blown out at New England.
Emery says the Bears "will not quit on the season." Trestman indicates there won't be any coaching changes, saying the Bears "have everybody in position right here."
___
Online:
AP NFL website: www.pro32.ap.org and www.twitter.com/AP_NFL